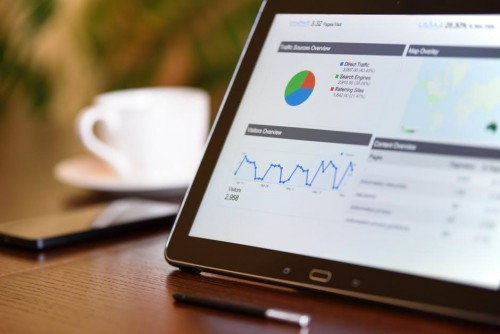 Every cent counts when you are starting a new business. You have to make the right investments and be meticulous with how you manage your resources as you work towards getting the business off the ground. As tempting as it is to invest in a nice office and expensive equipment, staying lean lets your business be more competitive on the market.
One of the cost elements to save on is business software. Investing in suitable business software allows your business to be more agile; you are basically providing team members with the tools they need to succeed. Spending too much on business software, however, is something to avoid. That is why we are going to discuss the 4 ways to save money on business software when you are starting out.
1. Go with Free Software
The most obvious way to save money on business software is by using free software and apps. There are a lot of free apps that are just as capable as their premium counterparts. Using GIMP instead of Adobe Photoshop, for instance, lets you save on your design tool.
Free software like OpenOffice from Apache is designed to provide a capable alternative to paid software like Microsoft Office. In fact, free alternatives often support the same file types and tools as their premium counterparts, so you are not missing out on features.
2. Cloud Solutions to the Rescue
Another way to save on business software is by using cloud solutions. Business solutions designed to run in the cloud are usually offered as a service (SaaS), so you don't have to invest big to utilize their features. On top of not having to pay for the actual solutions, you also save on hardware (i.e. servers) and other resources needed by the solutions.
Simpler cloud solutions like Gsuite are incredibly useful. Specific solutions such as Salesforce and HubSpot can help support different workflows in your new business. You can also use cloud-based tools for project management, document management, HR, and more.
3. Choose the Right Software
The last thing you want is to end up with software and apps you cannot use because you rush into buying them. Even when they are affordable, apps you cannot use will not produce the high return on investment (ROI) offered by tools that can be integrated with your day-to-day workflow.
This is where free trials come in handy. If you need a schematic program for designing circuit boards, for instance, you can give Altium Designer a try using its free trial. Since you don't have to pay for the software, you can test its features completely risk free.
4. Other Savings to Pursue
Let's not forget that investing in the right apps allows you to save on other cost elements associated with starting a new business. For example, a VoIP service lets you save on the cost of communications as a whole. These savings are worth taking into account when choosing the right solutions to use.
With these simple tips and tricks, saving on business software is no longer a big challenge to tackle. You can find the best solutions to use and save a lot of money in the process.