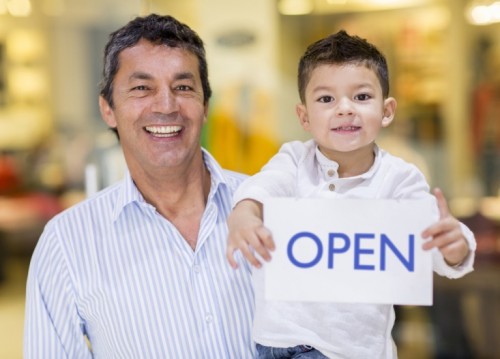 Are you ready to take the plunge and start a small business? Maybe you're tired of working for somebody else and want to build something lasting and significant for you and your family. It's time to believe in yourself and break free of your slump.
You can begin checking business names by running a Georgia Sec. of State search or search for available names with the Secretary of State in your home state. You should choose a memorable name with meaning in your industry and the best way to find out if it's available is through your local Secretary of State.
When you first start out, it's also important to save as much money as possible. It's tough getting a brand-new business off the ground so you should focus on a lean startup to give you and your company a fighting chance of surviving the early years in business.
With that said, let's take a look at some powerful and effective money-saving tips.
1. Take Advantage Of Free Consulting Services 
There are number of organizations offering free consulting services and business training to new companies just like yours. The Small Business Development Center (SBDC) and SCORE are two organizations willing to provide free consultations.
When you're first starting out, you'll have lots of questions in need of pressing answers. Free consulting services are a godsend and they are the perfect groups to tap into without having to spend an arm and a leg for paid consulting.
2. Developing Partnerships With Suppliers 
Supplier partnerships are always beneficial to a new business and the supplier as well.
As an example, let's say your company would benefit from a strategic partnership with a business focused on prototyping — WEISS-AUG is an excellent example of one such company. By creating a partnership with the right suppliers, your company is going to save lots of money and time.
Top level suppliers offer the best materials, will even help with product development during the prototyping stages, deliver everything on time, and even offer extended payment terms to valued clients such as yourself. You may even get 30 to 90 days credit from certain suppliers.
3. Speak With Free Advisors And Mentors 
Instead of immediately hiring an accountant or paying somebody for legal advice, it's best to discover advisors and mentors in your community. You may not realize it, but there are many retired business owners willing to offer free advice to young upstarts such as yourself.
Why do they do this? Retired business owners like giving back to new, budding entrepreneurs. So they'd be happy to answer any questions you have to help you get your small business off the ground.
By going this route you'll avoid paying money needlessly to companies even though they provide valuable services. After you're established and need more specific expertise, you can look into hiring accountants, legal experts, and the like.
4. Buy Used, Borrow Or Rent 
You can spend a small fortune investing in brand-new equipment or you could buy used equipment, rent it if this is a viable option, or borrow it from a friendly competitor.
You'll save plenty of money by avoiding purchasing brand-new equipment when just starting out. This will make it easier to stay in the game by not having to put out so much capital to get started in the very beginning.
Conclusion 
Please use these four ways to save money when starting your new business. You'll have a much better chance at achieving lasting success if you follow this path.