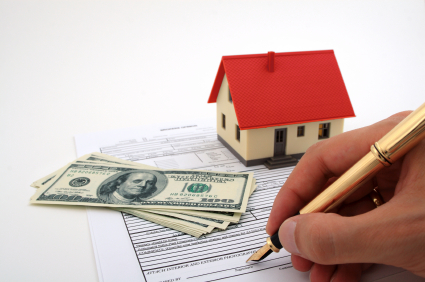 Buying your first home can be an exciting and fulfilling process, but it can also be stressful and hectic, especially if you're not properly prepared. The "learn as you go along" approach doesn't work too well with home buying, as what seems to be a slight surprise or setback could wind up costing you thousands in the long-term.
To help keep costs reasonable, most home buyers tell themselves that they're simply going to stay within a set budget. Unfortunately, because of how many factors are involved, this can be difficult to do without in-depth planning. With that said, here are four steps you can take to prepare yourself to stay within a home buying budget:
1. Focus on Credit First
Your credit score and history will directly determine how lenient and affordable the terms of your mortgage loan will be. Thus, if your goal is to buy a house with a minimal upfront investment and have lower mortgage payments, then you'll absolutely need a decently high credit score. This step alone could take a couple or a few years to complete, depending on the current state of your credit, but it is worth taking the extra time when you consider the cost-saving benefits.
2. Educate Yourself to Learn How to Compare Mortgages
Before choosing a mortgage, you need to learn about the features and terms that are going to have the biggest impact on the cost of home buying. This might include looking for ways to go without private mortgage insurance (PMI), researching mortgage refinancing, and finding ways to reduce property taxes and other fees. Reading a detailed first time buyer guide is a great way to become familiar with the most important aspects of comparing mortgages.
3. Set a Realistic Down Payment and Monthly Payment Limits
Many first time home buyers make the mistake of living beyond their means, either by committing to a down payment that consumes the majority of their savings, or by opting for a mortgage that leaves them with higher-than-necessary monthly payments. You need to have a pre-set idea of how much you're willing to put down initially as well as the maximum you're willing to pay on a monthly basis. Having this information handy will also help your mortgage broker recommend the best course of action based on your budget limitations.
4. Don't Forget Post-Sale Costs
Another common mistake first time home buyers make is forgetting about essential expenses that could be incurred after the home is purchased. For example, you might need to fix some plumbing issues or perform some basic repairs to make the place liveable or safe. This is why it is extremely important to have a professional inspector examine the home before committing to a purchase.
Understand the Market Before Creating a Budget
Before you can create an accurate and useful budget, you'll need to understand how the housing market works, the current condition of the market, and how mortgage loans work. If you're not confident in your comprehension of those topics, it is advisable that you research further before even thinking about formulating a realistic a budget.