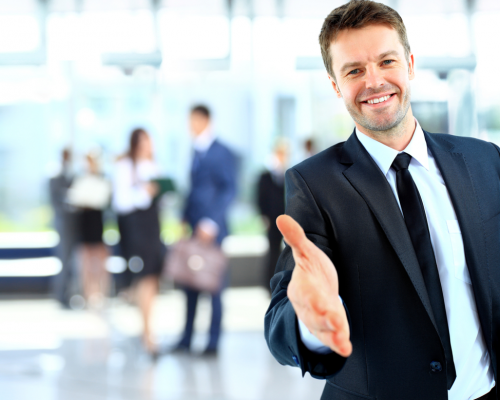 The popularity of your university will fade into the arms of redundancy if your finance resume is not optimized to the best industry standards. You will see your dream finance job slip away if your resume fails to present your skills and proficiency in it.
Point is, your finance resume needs to be on-point.
A finance resume that fails to communicate your capabilities is destined for doom.
So in this article, we have outlined 5 actionable tips to help you draft an impeccable recruiter-ready finance resume.
Let's begin.
#1 Are you following the correct format?
It is a known fact that a recruiter spends a maximum of 6 seconds on a resume.
It takes them 6 seconds to decide if the resume is worth the read.
So it's your responsibility to ensure that your resume stays relevant. A great way to do this is to follow the reverse chronological resume format.
By using this format, all you have to do is organize your resume in a reverse-timeline order. This ensures that the first thing that a recruiter goes through is your most recent work experience.
Thus, a reverse-chronological format is an ideal choice for a finance resume as it showcases your most relevant work experience at the top.
#2 Is your resume summary optimized for a shortlist?
If you are just starting out and don't have relevant work experience as a finance professional, it is best to write a resume objective emphasizing your skill sets to showcase your ability to solve a particular business problem in your functional industry.
If you have extensive work experience, it is best to write a summary that gives a brief overview of the number of years you have spent in the workforce, your key functional areas, and your achievements.
The goal here is to keep your resume summary both short and informative.
Whether you write an objective or a summary, make sure that it does not exceed 5 lines.
Additionally, relevance is key.
Your finance resume should focus on your financial roles and achievements.
Don't brag about your writing skills if you're looking for a job in the finance world, irrespective of how tempting it might be to talk about all your multiple talents under the sun.
For a better understanding, here's an example of what the summary of a finance resume should look like:
"8 years experienced Finance Professional skilled in finance, P&L management, and financial policy. Adept at conducting financial analysis and accounting to solve real-world business problems. Highly proficient in the management of receivables and payables to reduce costs, boost efficiency & simulate bottom-line growth for midsize & multi-million–dollar organizations. Exceptionally lingual in the art of raising money, managing banking transactions and ensuring legal compliance".
#3 Have you decoded the professional experience section?
The professional experience section of your finance resume is the heart and soul of your finance resume.
If you decode the art of optimizing it, the shortlists that you are pining for are within reach.
A mindful elaboration of the duties you have performed as part of your professional experience as a finance analyst or a financial associate, for example, is important.
No matter how you choose to talk about your roles & responsibilities in your finance resume, make sure that it leads to something.
Don't just give a bland list of the duties performed. Instead, focus on establishing a cause-effect relationship between the tasks you performed, why you performed them, and what the final outcome of your tasks was.
Additionally, use performance figures wherever possible. Doing this helps you show the quantifiable aspects of your contributions.
Does this seem too vague?
#4 Does your resume have an education section?
Job seekers tend to ignore the education section.
They don't give this section the importance it deserves and chances are, this is where it all goes wrong.
A finance resume without an education section is like a car without an engine – it's incomplete!
An incomplete finance resume is less likely to get shortlisted than one that is embedded with information.
Your educational qualifications, being an important part and parcel of your professional identity, can be classified as crucial information that should feature in your resume at all costs.
If you're a finance professional, it is important to highlight the details of your educational background in your resume.
So if your finance resume does not consist of this information, make an education section with the following details in it:
— Name of the degree
— Institution name
— Location
— Enrolment and graduation dates
#5 Are you prioritizing your skill sets in your finance resume?
Your skills matter.
Without your skills, you are a professional nobody.
It is your skills that are valued in the industry because they are seen as litmus tests for the results you can bring and the responsibilities you can be entrusted.
For example, it is an industry minimum to expect a Finance Analyst to be adept at making financial reports.
The more detailed you get with your skills, the better your finance resume becomes.
All you have to do is identify your key skills and club them under a distinct "key skills" section in your resume.
Here are some skills that are expected of any finance professional. If your resume does not have this, replicate them in your resume as long as you are proficient in these skills:
— Strategic Planning
— Finance & Accounting
— Profit & Loss Management
— Financial Analysis & Consulting
— Business Forecasting
— Budgetary Control
— Cash/Fund Flow Statements
— Financial Statements & Reporting
Key Takeaways
To land a job as a financial analyst is hard, but with a perfectly drafted finance resume, landing a shortlist can turn into a cakewalk in no time. Follow the tips that we have outlined in this article to get a step closer to your dream job!
In case you missed it, here's a brief summary of the key takeaways of this article:
— Use the reverse chronological format
— Optimize your summary
— Make the most of the professional experience section
— Always mention your educational background details
— Prioritize your skills
______
Aditya Sharma is the cofounder at Hiration.