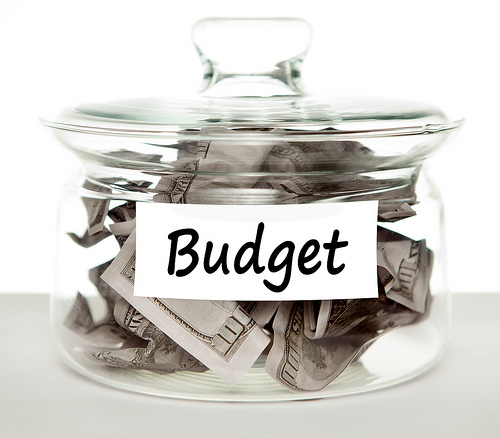 From one angle, we can view the whole of good budgeting and financial management practices in five basic categories: earn, budget, save, borrow, and repay. At various points in time, with most of us, all of these aspects are going to come into play, so it pays to know how to be wise in each area.
Everyone's situation is different. People obviously have different skill sets, different financial needs, varying ability to put away money for a rainy day, and differing needs for financing and a workable, affordable repayment plan.
But everyone can benefit from learning to do these five basics better. They are the nuts and bolts of financial success.
Earn More
Maximizing your income is the first and best way to not only keep your financial boat afloat but to begin to get out of debt, save, and thrive. If you can add a "side hustle" to your regular job, get more hours, work for a promotion, or do odd jobs around the neighborhood – it adds up fast and makes a big difference.
Better time management, more focused work habits, and good old fashioned "elbow grease" are the ingredients for eventually boosting your income significantly.
Budget Wisely
Make use of the best budgeting tools you can find, such as software programs that make budgeting painless and fast. You don't have to be a financial wizard to plan out a good budget that fits your needs.
Be realistic. The beginning point of budgeting is simply tracking your expenses. Write down everything you buy, keep receipts, make a spreadsheet and calculate how much you're spending on each item. Then form logical categories and (the fun part!) make charts and pie graphs. The rest is just making decisions about what to cut or increase, and comparing projected budgets to actual budgets.
Save More
With a reasonable budget in place, in mind, and easily accessible on your computer and/or mobile device(s), saving money becomes easier. You have to budget your savings based on projected income and expenses. Always make room for a "rainy day fund," because sooner or later – it always rains.
Try to save 20% of your income, or at least 10% if that's all you can manage at present. If you don't have a savings account, open one as soon as you can. And remember, reducing waste and spending less is saving too – because, "a pound saved is a pound earned."
Borrow When Necessary
Borrowing to buy a home, get a new car you need, or go to college is one thing. But sometimes, you may face expenses that overwhelm you temporarily – and you need a temporary solution that can get you the needful cash fast and without strings attached limiting how you can spend it.
If you're looking for a tool to help you find reputable short term loan lenders, click here to view BingoLoans because they offer the best loan-match service in the UK. Take the time to find the payday or personal loan that gets you the best terms, while accepting your credit score and making payments affordable to you.
Repay Quickly
Short term loans from private lenders tend to have higher interest rates and fees than banks, but banks often won't give you the loan you need when you need it. By keeping terms and principals as small as possible (only borrowing what you need), and ensuring payments are not more than 20% of your total monthly income – you pave the way for quicker repayment.
Take out loans only when needed and repay them on time as quick as you can. Earn as much money as you can, save all you can, and budget in a frugal but realistic (not "Spartan") fashion, and you have down the 5 main keys of good financial management.