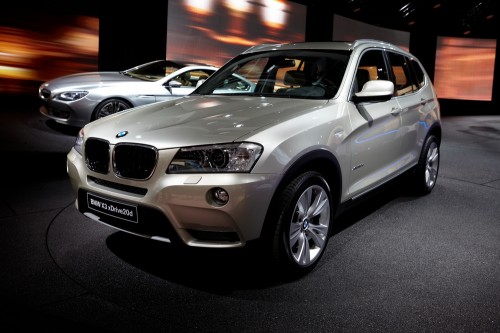 Looking for a new car?  Want to invest in one that'll get you back most of what you paid at resale time? Or just curious to know which models are performing well in this regard?  Here's an interesting (but by no means exhaustive) look at some of the best. Not surprisingly, many of them are among the larger and pricier in the market, but their outstanding ability to hold their value should make them serious contenders for your hard-earned cash and attention.
BMW X3 Diesel
Car valuation experts have calculated that this midsize SUV (pictured above) retains an impressive 70.3% of its value after three years/30,000 miles.  With a starting price of £30,995 new, it's a not-insignificant initial outlay, but one that will give you years of comfortable driving (it's widely acclaimed by reviewers as being one of the first premium brand SUVs to offer driving behaviour specifically tailored for the road) and a great return on your investment when you come to sell.
Honda Civic
A stalwart, ever-popular and affordable member of the compact car class, the Honda Civic offers impressive resale value and gas mileage (28 mpg for city driving and 39 mpg for motorway driving).  Smart drivers will appreciate its Eco Assist technology and built-in ECON button, which activates a range of efficiency-boosting functions at a single press. Starting at around £16,000, the Honda Civic proves you don't have to make a huge initial outlay to get good residual value – the highest estimations put its three-year resale value at around 62%.
Honda Jazz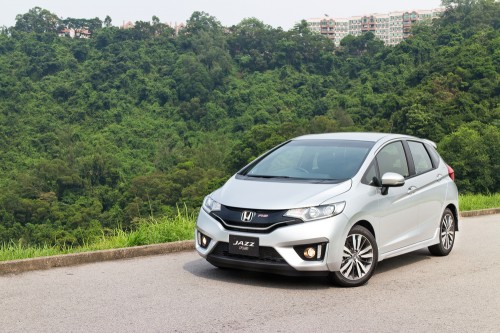 Known in other markets as the Honda Fit, this subcompact offering from Honda won first place in its class in residual expert ALG's 2015 Residual Value Awards. Starting at just £15,395 new, it's even cheaper than the Honda Civic and serves as definitive proof that bigger, pricier cars are not the only ones to offer great residual value. It also offers excellent gas mileage – just 27 mpg in the city and 33 on the motorway.
Mazda3
The compact class Mazda3 was another big winner at the ALG Residual Value Awards. With prices for new vehicles starting at £16,695 and rising to £23,345, it's another car that proves you don't need to spend the earth to get a good return when you resell. Of course, your return isn't just dependent on the car you're selling – smart drivers should find out the facts behind car valuation and shop around to get the best deal. Safe, reputable purchasers like We Buy Any Car are a great place to start.
Lexus GS 350
The Lexus GS 350 offers one of the best residual values of all luxury class cars. While the price tag won't be for everybody (£40,000), those who splash out on this 306 HP model can expect a range of a sophisticated features including live, 24-hour navigation assistance, a 12.3-inch multimedia display and a rear-seat climate zone.
From this list I hope you can see that no matter what your budget, there are options available to you if buying a car that holds its value is important to you.