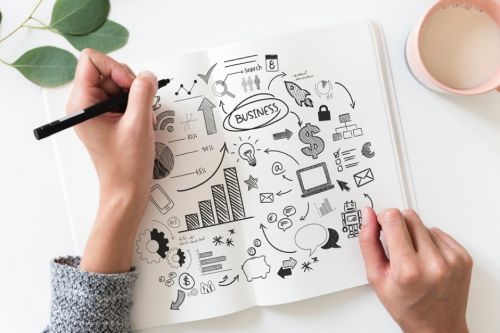 Debt is guaranteed in today's society or so many believe. This does not have to be the case though. A person can eliminate their debt and look forward to a bright financial future. Most people don't seem to realize this basic fact and it is time for individuals to wake up. Following are five debt facts that every person needs to know so they don't fall into debt that they struggle to recover from.
Mortgage Loans
According to the Federal Reserve, Americans owed $15,269,457 on mortgages in the United States in the third quarter of 2018. The vast majority of these mortgages were on one to four-family dwellings, although this number also includes multi-family residences, farms, and non-residential, non-farm properties. Monthly payments must be made on these properties or the lender begins eviction or foreclosure proceedings. Sadly, this will leave many families displaced with nowhere to go until they pay their debt down. Additionally, this is only one of many types of debt a person may hold today.
Credit Card Debt
The average household in America that has credit card debt currently owes an estimated $6,929. Sadly, this figure only takes into account revolving debt as opposed to fixed lines of credit. The problem has become so big that nine percent of households holding this type of debt now state they believe they will never be free of the monthly payments. Nevertheless, this does not have to be the case.
Student Loans
Individuals now owe $1.52 trillion on student loans and this type of loan has a default rate of 11.5 percent. In fact, 70 percent of students now take out this type of loan to finance their education and they will be paying on the loan for many years to come. Experts say student loan comes in second behind mortgage loans when it comes to borrowed funds in the country today. People need to take this into consideration when determining which school to attend to ensure it does not have a negative impact on their finances for years to come.
Medical Debt
A person's health is the most important thing. However, medical debt can quickly accumulate and leave a person owing more than they can ever afford to pay. Sadly, this doesn't only affect those with no insurance. Twenty percent of Americans with insurance in 2016 reported they struggled to pay their share of medical bills while 53 percent of those without insurance stated the same. In fact, some experts state this type of debt is the leading cause of bankruptcy in the country.
Debt Comes with Consequences
People often don't stop to think about the consequences of increasing debt, yet they are far-reaching. These individuals recognize they must pay more money as their debt load increases. However, accumulating debt often leads to relationship problems, difficulty at work, possible eviction or foreclosure, and more. For example, while foreclosure rates are on the decline, RealtyTrac reports more approximately 50,000 individuals were facing the loss of their home in December 2018, many as a result of overwhelming debt. Fortunately, debt does not have to be a way of life. A person will find he or she can get out of debt and stay that way if they just know where to turn. National Debt Relief Reviews can be of help.
Consider all options when trying to eliminate debt. For some borrowers, bankruptcy may be the only option. Others find a personal loan allows them to consolidate the debt and pay less interest when doing so. Debt settlement is likewise an option. However, regardless of which method is selected, the individual needs to ensure he or she makes changes so this problem does not arise again. Only when that is done will real financial freedom be achieved.