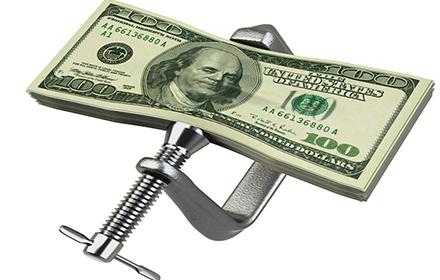 It seems virtually everybody these days is having trouble making ends meet. With roughly four in five people earning less than $1,000 per week, most people have to carefully consider how to manage their finances – especially when providing for their families. While responsible spenders ultimately master the hurdles of juggling these challenges, many are still lost when it comes to personal spending.
Finding new ways to maximize your income by reducing spending can be fun and exciting. All too many people look at the challenge as a hurdle, but the way in which you pursue this – not to mention the additional savings you'll enjoy – can make all the difference in perspective.
Whether you're currently wasting money out of each paycheck or simply need to make your spending more efficient, let's examine five easy ways to cut down on your personal spending and relieve financial stress.
Properly Maintain Your Vehicle
For those who own vehicles, the cost of maintenance isn't exactly cheap. While there are some forms of regular maintenance that are always needed, sporadic repairs on a larger scale are sometimes required. The reality is that a properly maintained car is a more affordable budget option than a poorly maintained one.
While some forms of maintenance – such as maintaining the air in your tires, getting regular oil changes and seeing a mechanic for a tune-up – can seem like they're fine to put off, the additional wear and tear on the vehicle can actually make it more expensive long-term. As such, always have your car or truck serviced as required; the end result can save you thousands of dollars over a multi-year period.
Look for Bargains
Some of the most frugal shoppers and consumers have a variety of tricks to help them cut down on personal spending. Some of the most effective options for finding great bargains include shopping at thrift stores, buying used items whenever possible, coupon clipping and looking for free samples where available.
Take a look for yourself at how many free household items can be scored just by looking in the right place. Likewise, manufacturers and stores alike give out copious amounts of coupons that can be used for everyday items, dramatically reducing your monthly expenses.
Install Energy Efficient Lighting & Appliances
There are millions of homes that have not properly upgraded their utility and lighting options to 21st century standards. A combination of CFL and LED light bulbs replacing traditional bulbs can save as much as $10 per year per fixture. Energy efficient appliances such as televisions, washer and dryers, refrigerators and hot water heaters can save hundreds of dollars per year. Installing a smart thermostat in the home can dramatically cut your heating and cooling bills.
You're likely spending much more on basic necessities such as energy costs than is necessary: make an investment and begin saving money immediately!
Buy Food in Bulk
One thing is for sure: you have to eat. Meals and foodstuffs that are inevitably going to be needed should be bought in bulk and at wholesale outlets and membership stores such as Sam's Club and Costco. The amount you can save by buying one month's worth of food rather than one week's worth at the supermarket can save more than one thousand dollars per year for a family of four.
Consolidate Entertainment Options
Many people are spending way too much money on various forms of entertainment. This may include cable subscriptions, duplicate streaming services, club memberships and expensive dining out options.
Consider ditching your cable package for a reliable streaming service, verify that you're in need of those extra subscriptions (for example, Spotify Premium now includes Hulu at no extra charge), and don't be afraid to say no to that expensive meal on the town with your friends.
With these five tips, individuals and families alike can cut thousands of dollars per year from their personal spending habits, thereby freeing up that money for other things. Whether you want to save for your children's education, prepare for retirement or simply pay off some debt a bit sooner, the sky is the limit when you use frugality and intelligence in your day-to-day budgeting.