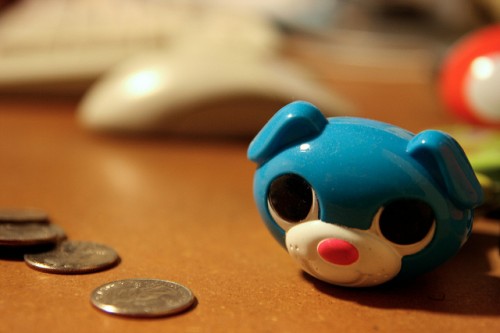 How often have you wished you earned more money? Or had more to show for your spending? If you're anything like us, you might have thought this lots of times! But, rather than relying on those winning lottery numbers, why not learn how to make the most of what you've got? Living frugally could help you to get the things you really want, and it's easier than you might imagine…
1.  Grow your own produce
You don't need to have the world's greenest fingers to grow your own produce. And you don't need to commit to growing everything on your grocery list! But there are plenty of fruits and vegetables that are easy (and great fun) to plant, and are readily available at places like Ashridge Nurseries. Nothing tastes better (or impresses quite as much) than a pie baked with the apples from your own garden. So why not give it a go?
2. Shop second hand
Consider second hand shopping as a kind of 'treasure hunt'… you'll need to do some digging, but the rewards could be huge! For example, furniture and clothing can be snapped up at a fraction of the price, and often come with a unique story of their own. You might also develop your own sense of style, accumulating one-off pieces to adapt as you like.
At the very least, you'll be demonstrating good shopping habits to your friends and family, and will be doing your part for the environment by eliminating waste and unnecessary production.
3. Have a 'use up' week
According to the United Nations Environment Programme, roughly one third of the food produced for human consumption is wasted every year. If we apply that statistic literally, it could mean that one third of the money you spend on food is chucked straight in the bin every month! Instead, keep it in your wallet by using up leftovers. For example, leftover chicken could be added to stir fries, sliced up for sandwiches, or used to make stock for a soup.
4. Decide what's important to you
It's easy to fall into the trap of feeling like you need everything: a faster car, a newer sofa or a bigger TV. But are these things really important to you? Do they truly make you happy? To find out, make a list: jot down what you'd like to buy and what you actually spend your money on. Then, give each item a number representing its level of importance to you. Any low scorers? Cross them off, promising not to purchase them for at least a month!
5. Find free entertainment
Finding fun and varied things to do can be challenging, but it doesn't have to be expensive. Why not pay a visit to the numerous museums and galleries on your doorstep? Many offer free entry, and are often suitable for children too. A stroll through the countryside could take you anywhere from Hadrian's Wall to the White Cliffs of Dover, and guided city tours are freely available in many locations.