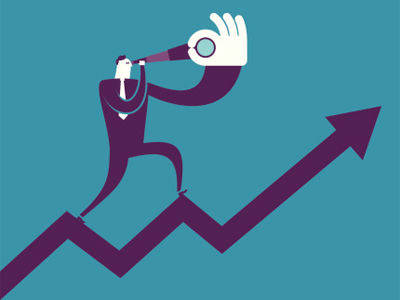 Dealing with numbers can seem daunting and difficult. A recent study by YouGov, for example, showed that one in six adults were embarrassed by how difficult they found even simple sums and one in five had to reach for a calculator to even muster the basics.
Yet we all need a pretty basic grasp of numbers in order to take control of our finances.
So, how can you make this seem a lot less daunting?
Here are five easy ways to manage your finances…
Conduct an audit: You don't need to be a fully qualified account to be in total control of your finances. What you do need, though, is to understand all of your outgoings. Go through your most recent three statements line by line and make a note of all the things you spend every month. There are online budgeting tools that can help you do this if you don't want to write it all out and grapple with a calculator. Just by knowing what you have to spend each month will allow you to understand how much you have to spare and ensure you're not in the dark.
Have an annual review: Knowing what you regularly spend is one thing, knowing if you're getting ripped off is another. Spend some time, once a year, running a quick check on the likes of Money Supermarket to ensure your insurance policies and utility bills aren't overpriced. Setting aside a regular time in your diary to do this makes it easier to remember. Look at other costs such as subscriptions and club memberships too.
Ask for help: Don't be embarrassed or nervous about your finances. Your friends and family members might well have been in the same position as you and, as a result, will have lots of pearls of wisdom to pass on. They'll be able to give you word of mouth recommendations for financial advisors, pass on tips for good deals and generally help you out if you're ever unsure. Don't presume that you're the only person in the dark – everyone goes through the same issues – and getting help from friends and family is the easiest financial advice you'll ever get.
Use an app: It might seem a modern cliché but, when it comes to finances, 'there's an app for that'. All major banks or building societies offer apps that you can download and get an at-a-glance view of your balance and account information. You'll never need to head to a branch or cash machine again just to check your balance and it helps you to keep up to speed with which payments have or haven't come out of your account up until that point.
Pool your debts: Make it simple to manage your debts by combining them into one pool. The likes of Avant Credit offer debt consolidation loans that can take a series of debts – loans, credit card balances, etc – and put them together as one payment with a fixed interest rate. This makes your debt payment easier to understand and keep track of.