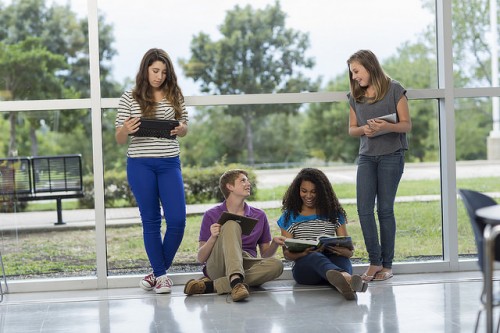 As a college student, it can be challenging to save money. While most of your focus is going to be on classes and studying, the more money you put aside, the better you'll be later on in life. Savings also includes living frugal. Because the less money you spend, the more dollars you'll have to put away or use for everyday expenses.
Create a Budget
There are going to be a number of activities that you'll want to participate in with your other college campus buddies. But before you go spending money on frivolous things, you want to create a budget in place, so you can determine how much money you've allotted for fun. At the start of your college semester, work on a realistic budget that you can abide by. Incorporate utilities, food, loans, supplies and other important expenses. You also want to put aside money into savings. This can be used for emergency situations. If you don't use the funds you've saved, you can pay down your student loan debt or use towards a retirement fund. A budget can be difficult to adhere to. But you need to work on a regimented plan that is easy to stick to. You also want to ensure that you have a reasonable amount of money for evenings out with friends.
Sell Unused Items
If you have recently upgraded your tablet, smartphone or tablet, don't toss your electronic gadgets. The metals used to make the equipment can litter and contaminate the landfills. You could also sell your unused equipment to various companies for cash. If you're looking to make money off your damaged, wrecked or broken down car, "we buy any car" can be a valuable slogan you want to look into. Through a reputable establishment, they'll be able to purchase cars that are in less-than-perfect condition quickly and easily. The money you pocket from the transaction can be used as money down on a more reliable vehicle. You could also put the money in savings.
Cut Out Unnecessary Costs
You'll be amazed at the amount of money you can save, when you ditch the unnecessary spending. You can begin by putting an end to purchasing items on impulse. If you need clothes, wait until the end of the season to purchase the items at a discounted price. Coffee shop stops are another luxury that you could probably do without. Instead of making a daily coffee run, save it for one day on the weekend. Other luxuries include magazines, meals out and pampering. The money you originally spent on the items can then be put toward your savings account.
Locate Discounted Materials
Depending on the classes you've registered for, you're going to need materials such as books and other data. Thanks to today's technological advances, you can download much of the material online for a fraction of the cost. If you need to purchase reading material, look for used items or books that are discounted due to their condition.
Use Coupons
You may need to purchase groceries, furniture, cleaning products and toiletries. You can save by using coupons. Many of the discounts can come by perusing online sites. You can also sign up online with various retail establishments. Through your email, the store will be able to send you updated lists on freebies and items on sale for the week ahead. You can use this same methodology when you make your coffee run on the week and dining out. Stores such as Costco and Sam's Club offer reduced costs on everyday items. Gather up some of your dorm or apartment friends and go in on items such as toilet paper, paper towels and more.
Going to college is an excellent way for students to strengthen their learning tools and prepare for a more prosperous future. You can start the education process from the beginning by practicing the above money saving tips while away at college.