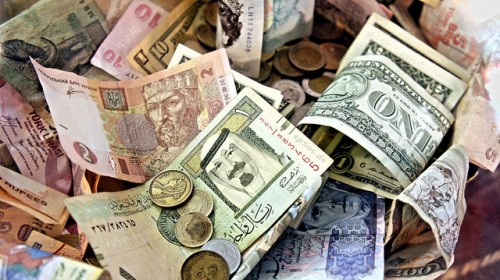 The popularity of online trading has grown exponentially in recent years. Thanks largely to a decentralized system, traders are no longer bound by institutional brokerages on Wall Street, Canary Wharf, or elsewhere. The advent of virtual trading has liberated the global industry to allow novices, intermediate-level traders, and experts to trade from the comforts of home, or on the go. With financial markets constantly in a state of flux, it is often difficult for novices to get a feel for specific underlying assets.
1. What asset class are you interested in trading?
There are multiple asset classes available to traders, including indices, commodities, equities, and currency pairs. Each of these asset classes is filled with a variety of financial instruments. For example, indices include the Dow Jones, the NASDAQ, the FTSE 100, the CAC, the DAX, the JSE, the Hang Seng etc. Commodities include gold, silver, crude oil, and sugar. Equities include hundreds of stocks from exchanges all over the world. Popular equities such as Google, Facebook, General Motors, HSBC, Barclays, BMW and others abound. Currency pairs are the most traded financial assets in the world, with volumes of up to $5 trillion in daily trades. Currency pairs include the GBP/USD, EUR/USD, GBP/JPY, USD/ZAR etc.
2. How are you going to trade these financial assets?
There are typically two types of trades that can be placed on any financial asset. These include call options and put options. A call option assumes that the asset will appreciate in price over time, otherwise known as going long. A put option indicates that the trader believes the asset will depreciate in price over time, otherwise known as going short. If you place a call option on Google, you are speculating that the future price will appreciate over the current price (Strike Price) at expiry.
3. Use educational tools to fine-tune your trading strategy
Trading is not gambling, it is a series of careful and calculated processes. Trading decisions are not to be taken lightly. Whenever you are going to place call or put options on an underlying asset, it is imperative that cost benefit analysis is conducted on each trade that is made. A full review of macroeconomic variables (GDP data, NFP data, CPI data, inflation, interest rates) can assist greatly in understanding the direction of markets. Charting, graphs, and technical indicators can be used to great effect with trading activity, helping to paint a clearer picture of the future direction of markets.
4. Conventional or unconventional trading methodology?
Most traders nowadays typically assume that the only way to make money with stocks, indices, currencies of commodities is to buy them and hope that they appreciate in value. There are other ways to speculate on the price movements of financial instruments, notably contrarian investment strategies. Leading binary options experts point to the high profitability of CFD traders. CFD trading (Contracts for Difference) does not require traders to purchase financial instruments outright. Instead, traders speculate on the future price movement of these assets by placing call or put options accordingly.
5. Bank your profits and budget accordingly
In trading activity, there will always be winning and losing sessions. The goal is to rack up a higher amount of nominal wins than losses. Many traders mistakenly place too much value on a win/loss ratio than they do on the overall profits that they have generated from trading. A win loss ratio of 70% is worth nothing if the 30% of losing trades results in a huge overall loss in trading capital. Therefore, it is advisable never to stake more than 5% of your total capital on any one trade, to hedge against possible downturns in market activity. A budget is the best way to limit losses and maximize gains.