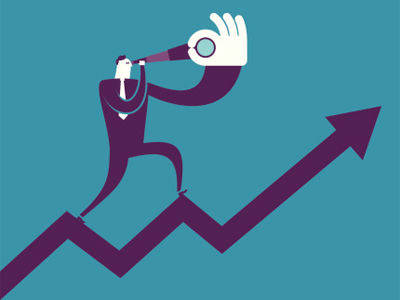 How to budget and the importance of good credit are just two aspects of finance that aren't heavily taught in high school. Many students go directly from high school to signing student loan papers without understanding the magnitude of financial responsibility they are taking on.
Even people who major in finance and have good business sense may not know exactly what certain terms mean or how it relates to their lives. As we move into a new decade, there are five financial terms that lay the groundwork for financial stability.
Of course, simply knowing what financial terms mean doesn't always help in understanding finance. The internet is a great resource for learning more about finance on websites devoted to financial literacy, such as journeytobillions.
Knowing Basic Financial Terms Can Pay Off – Literally
There isn't a Cliff Notes version of finance that gives you the highlights of becoming financially sound. However, knowing a few basic financial terms is the closest you can get to an abridged version. The following five financial terms are ones everyone should know heading into the next decade.
1) Capital Gains
Capital gains are how much an asset, such as stocks or real estate, has increased in value since you've owned it. Unless the asset is sold, the value only applies on paper, not in real life or on your taxes.
Conversely, capital loss is how much an asset has decreased in value since its original purchase. Taxes are paid on both long and short-term capital gains. Capital losses can be deducted against income, thus reducing the amount of tax paid.
2) FICO Score
The FICO score is the most commonly used credit score. It is named after the Fair Isaac Corporation that designed the method used in calculating one's credit score. Factors such as payment history, overall credit history and total debt are all included in the final FICO credit score.
Credit scores often range between 300 and 850. Scores below 650 often result in higher interest rates, if loans can be secured at all.
3) Stock Options
Before understanding stock options, it's essential to understand what stocks are. Shares of stocks give the stock's owner a small part of the company's overall assets and earnings. Stocks are traded on the stock market or held onto to sell at a later date.
Many companies are replacing holiday bonuses and some benefits with stock options. Shares in the company's stock are offered to the employees at a set price for a short amount of time. Sellings stocks to employees allow all of the company's shareholders by increasing the value of the stock.
4) Roth IRA and Roth 401(k)
 Both a Roth IRA and a Roth 401(k) retirement accounts. Unlike regular retirement funds, the Roth retirement options are funded by after-tax dollars, allowing them to grow tax-free over time.
401(k) plans are sponsored by employers as an optional benefit to employees. The company matches the contributions made by the employee. However, early withdrawals are subject to taxes.
5) Interest Rate
The interest rate is how much interest the lender charges per period. People with low FICO scores are subject to higher interest rates than those with good credit. When choosing a credit card, bank or other lenders, consumers should look for the lowest interest rates.
Financial Literacy is More Than Just Knowing the Lingo
Knowing what certain financial terms mean doesn't always equate to financial literacy. A recent study by CNBC showed that more than half of Americans failed a simple financial literacy quiz.
Learning the lingo is just laying the foundation for increasing one's financial literacy and improving your financial situation in the future.