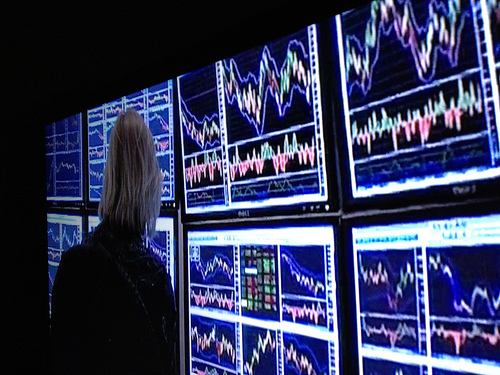 If you have money to invest in 2021, the goal should always be having a diverse portfolio. Not only does that reduce the chances of dramatic losses, but it also makes earnings far more likely. The key to that portfolio is knowing where and how to invest. In 2021, there are some clear opportunities for positive investments that could transform your finances. The problem is that there are so many options to consider that it can be hard to work out which ones are best suited to your and your money. If you're struggling to work out how and where it is best to invest your cash in 2021, here are the options that are most worth considering.
The Stock Market
This is one of the most popular investment options to think about, and 2021 is the year to take a closer look at the stock market. If the thought of the stock market fills you with dread, it's a lot easier to get involved than you might think. You simply buy the stocks that you think will grow, and you then own a part of the company that you invest in. The more shares that you buy, the more of that company you have a share in. So if that company makes a profit, then you do too. Of course, company value can go down, so it's smart to only invest in the stocks of those companies that you consider to have the potential for growth in 2021.
Angel Investing
A more low-key version of the stock market, angel investing still has you walking away with a potential share in a new company. Angel investing is simply lending start-up capital to entrepreneurs so that they have the cash resources they need to start running their business. In many cases, you will not just have the promise of a cash return but can also take a part of the company shares so that you have a more long-term revenue stream that continues to pay off long into the future. The risks can be high, though, which makes research essential.
Blockchain and Cryptocurrency
2020 saw a much more mainstream adoption of cryptocurrencies like Bitcoin and Ethereum. Banks, retailers, and even charities have all started to take big steps into the world of cryptocurrency and have begun to use them as a more legitimate form of transferring money.
However, for the time being, cryptocurrency is mainly being used as an investment opportunity, taking into account the fact of how prices are set to continue to rise year after year. Of course, Bitcoin price is not as low as it has been a decade ago or March 2020 after a significant drop; however, this crypto coin still presents itself as the most attractive investment opportunity even with its current price. In addition, if you find the best option to buy Bitcoin with low fees via one of the many existing platforms, it will give an opportunity to make an additional profit with crypto trading. While many investment options come with risks, the growing popularity of digital currency could be the key to investment wins in 2021.
Property Investment
Always an option worth considering, investing your money in the purchase of a property can be highly profitable. Buying and selling property, known as flipping, is a great way to make large sums, but it's not without its issues. Research is essential, and you'll need to know as much about a property as possible before making a decision. The cost of renovations is going to be vital to get an accurate estimation, but you should also consider the location and the types of property that are in the area. When it comes to investing in property, the goal is to buy that property as low-cost as possible, make the most profitable renovations, and get that property onto the market as quickly as possible.
Investing in Yourself
One area of investment that is largely ignored is the notion of investing in yourself. There are lots of ways to do this, and you can choose the option that most suits you and your future goals. It's always worth looking at ways to make your finances more secure long-term. Use your cash reserves to pay off your debts so that your credit score improves and you have more financial options by the end of 2021. By working to get rid of any debts, you give yourself a lot more financial freedom in the future. Alternatively, consider using your savings to return to education so that you can improve your career prospects. This option may be more long-term than you prefer, but it's also the best way to have a more secure financial future.
There are many ways to invest money in 2021. Take your time to do the research, and your money will be much safer. Invest wisely, and your money could be working as hard as you do.