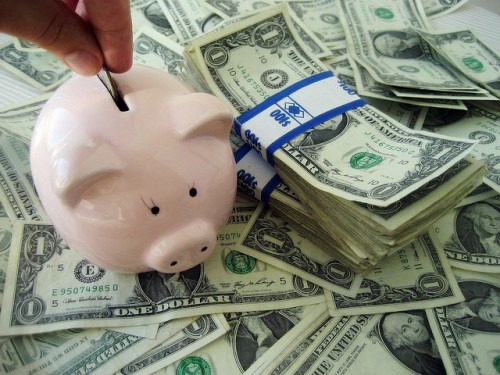 Saving money is something which sounds good in theory but can be actually very hard to put into practice. There are many short-term fixes for saving money from excluding yourself from activities with your friends to eating less food for a week or two. However, most of these short-term fixes don't actually help you to save money in the long run. This is why we have come up with five ways that you can save yourself money for longer. Keep reading if you'd like to find out more.
Consolidate Your Debts
If you have a lot of debts, then you might find that you are paying extremely high-interest rates on some of them. This can mean that you are actually paying way more than you should be and there are certain ways that you can get around this. One of these ways is to consolidate your debts using a loan or a credit card that has a low-interest rate. This way, you'll be able to pay off your high-interest debts and save money in the long-term. Make sure to find out exactly how much you could save on these debts as getting this sorted sooner rather than later could dramatically change the total amount you need to pay.
Save on Your Energy Bills
Our next tip for you to save money in the long-term is to try to save money on your energy bills. This isn't as hard as you might think as there are plenty of ways that you can cut costs on your heating bills or other utilities. This article from actionfurnace explains how a humidifier can actually help to decrease the amount of time you need to keep your heating on for. This will then keep your energy costs lower and you'll be able to save more money in the long-term.
Give Yourself an Allowance
If you've ever tried budgeting yourself, you might have found that is hard to stick to this budget. This is where giving yourself an allowance can come in handy. Plan out how much money you are likely to spend each week for the foreseeable future. You should then take this money out in cash and not allow yourself to use your credit or debit card. If you are able to stick to this, you will find that you teach yourself how to budget more easily and you'll get used to saving more money in the long-term.
Spend Less on Food
Although you may think that you are only spending a small amount here and there for your lunch at work, you could save so much more money by making yourself a packed lunch. Even small savings weekly can help you to save in the long-term. Once you get into the habit of spending less on your lunch each week, you'll start to wonder why you never tried this before. This is not only a tip for your lunch – you should make sure to do a weekly shopping trip to get your groceries. Preparing for the week ahead is one of the easiest ways to stop yourself from getting a takeaway so make sure to do this. Also, try substituting your expensive brands for cheaper ones as they really don't taste that much different.
Cancel Your Subscriptions
Our final tip for you to save money in the long-term is to cancel any subscriptions to things that you don't actually need or use. Do you actually use your TV, or do you just watch things online? When was the last time you made use of your gym membership? These are all things that you should consider as the small monthly payments all add up and cancelling them now could save you a lot of money in the long-term. Make sure to think carefully about these before cancelling as you may incur a charge if you decide that you need to set them up again in the future. If you can't go without some of your services, try to negotiate as you might find that you can save money on your TV or internet deals by having a chat with your provider.
Final Thoughts
Saving money in the long-term is not as hard as you think, and you should start now if you want to get your finances on track. The first step is understanding how much money you spend each month and what exactly you spend it on. You'll want to save on the little things to ensure that you get into good habits of saving. Don't be afraid to cancel your subscriptions or start meal prepping because you could be very surprised at how much it could save you every month. If you can, consolidate your debts and soon you'll have a nice bit of cash saved up.