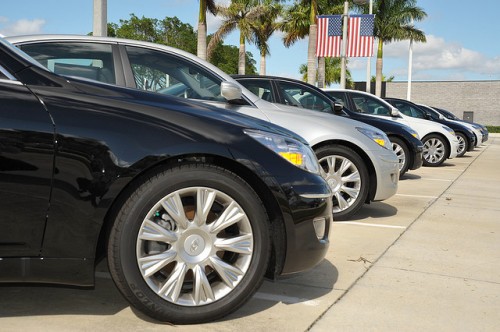 Have you decided it's time to get a new vehicle? If so, you likely need to apply for financing. Most people have to do this, unless they have the cash to pay for the vehicle they want upfront.
The fact is, if you have never applied for a vehicle loan before, you may not know what to do or how to do it. The best way to have a successful loan application is to avoid the mistakes listed here.
1. Not Knowing Your Credit Score Before Applying for a Loan
It's absolutely essential to know what your credit score is before you apply for auto financing. There are two parts of this tip.
First of all, you need to make sure your score accurately reflects your actual credit history. There could be several erroneous negative items on your credit report that are lowering your score. In the long run, this could result in you paying a higher interest rate.
By finding out what your credit score is before applying for financing, you can fix any errors to you don't pay more interest than necessary.
The second part of this tip is that you want to take away the dealer's ability to fib about your score and making you pay a higher interest rate than you should. If you know your credit score before shopping for a vehicle, you can easily put a stop to this all-too-common scam.
2.Not Figuring Out Your Budget First
Before you think about getting a car loan, you need to figure out how much of a payment you can actually afford. There are a number of methods and free tools online you can use to help you figure this out.
Keep in mind, just because you figure out what you can afford, it doesn't mean you need to let the salesman know this. If you do, they may use the information against you.
3.Failing to Get Financing Options Ahead of Time
It's important to line up your financing for your vehicle ahead of time. There are several ways to do this.
There are several reasons you should shop around first. You can find out how much you can be approved for and discover what your payments will be. This information can help you with your budget and let you know exactly what you can (and can't) afford. When you get several quotes, you will have a clear picture of the interest rate you need to be paying.
4.Not Focusing on the Loan's Term
It's essential that you pay attention to the term of the loan, which is more commonly referred to as the length of the loan. This is a crucial part of car financing. As with any other loan you may get, the longer the term is, the more interest you will pay.
If you extend the length of your loan, the dealer can give you lower monthly payments. However, the longer the loan is, the more likely you will wind up upside down in the loan, as well. Be sure to think about this carefully before moving forward.
5.Ignoring the Early Payoff Penalties
While most people don't think about this, there are car loans that may include a penalty for paying it off early. Be sure to find out if this applies to your loan before signing anything.
When you know the most common mistakes that can occur when getting a car loan, you will have the information needed to avoid them. Being informed is the best way to get a great deal when purchasing a new car.