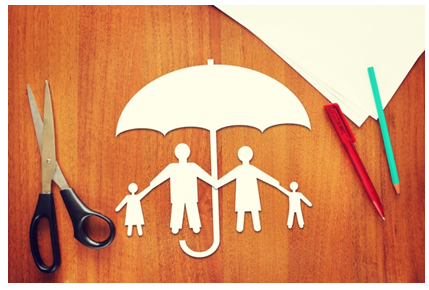 The insurance industry has long appeared to be stagnating, an archaic platform that is the home of men in stuffy suits and dull ties. However, things have started to change. Insurance companies have stepped things up a gear and, with the technological revolution that is upon us, are listening to and answering their clients' needs.
Digitization in insurance
The digital revolution has played a huge role in forcing insurance and insurance companies into the modern age. The majority of consumers expect to use their mobile phones, tablets and computers to interact with their insurance companies. The types of interactions vary depending on their needs – consumers like you and I, in realising we need that extra bit of reassurance, get onto a search engine and begin our browse with simple terms like mobile phone insurance or travel insurance. Once we have found a policy – and a price! – that we like, we fill in our details, put in our credit card number and hey presto! We're insured. Without ever speaking to a 'real person'.
The digital age also allows us to be highly specific with the types of insurance that we buy. Rather than buying home insurance and hoping that my shiny new mobile phone is covered under it, I can insure it separately, and let the insurance company know from the outset the exact type of phone I have, how much it is worth and how long I have had it. This speeds things up in the case of a stolen or broken phone – and when it comes to stolen mobile phones, speed is uppermost.
Similarly, when I head off for a skiing holiday, I can book travel insurance for the specific days that I am going. Rather than paying year-round extreme sports insurance coverage, I can highlight that single time of year when my senses leave me and I fly down the slopes like a juggernaut – and I can juggernaut with peace of mind, knowing that any accidents pay hurt my pride (and possibly my bones) but leave my wallet unscathed.
'Innovative' insurance
Of course, some of the more 'innovative' insurance schemes seem more like the ravings of some money-grabbing madman… or perhaps like a genius looking into a crystal ball. 'No-show' coverage, covering damage caused by old pipes or damaged wiring that wasn't fixed on time as promised, is perhaps one of the latter. However, the aptly named 'Relationship Breakdown' cover, which covers the costs incurred when a once-happy relationship turns sour, still seems an odd one to me. Then again, getting back 50% of the cost of unreturned gifts and having moving expenses and temporary housing covered could be genius in the right circumstances. The reputation damage cover, on the other hand, does seem a bit extreme (particularly the policy that covers reputation and ego damage due to erectile dysfunction).