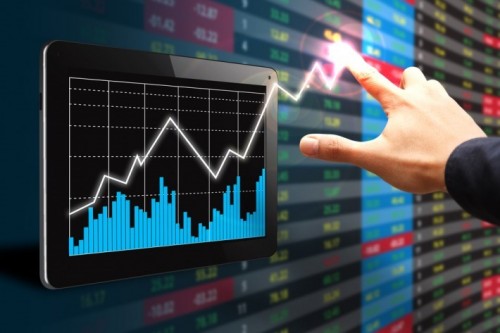 Contract for Difference or CFD trading is almost similar to other trading types. The significant difference between trading stocks and CFDs is that you do not need to buy the underlying stock, but you instead get into a contract with the broker. A CFD is a contract that pays you the difference in the price between the opening and closing trades.
A CFD trader bets on a price going up or down, and a trader who anticipates an upward price movement will buy a CFD, while the trader who thinks the price may move downward will sell. CFDs trade via leverage. You can get a margin call from your broker when you hold a losing position.
This requires you to deposit additional funds to equalize the losing position. Leverage can give you profits, but can also give you losses and even lose you all your investments. If you borrow from a broker, you will pay an interest rate daily.
There are a few rules you need to follow when trading CFDs.
1. Understanding the Market
The most critical aspect of CFD trading is to have thorough background knowledge of the trading area. You might be excellent in mathematical analysis, but if you are ignorant of the background of the underlying asset's financial trend, you will be taking a considerable risk and cannot predict the market.
For example, if you are interested in oil as an underlying asset, you need to know the surrounding oil politics. Not understanding the politics surrounding the asset may make you more losses than gains because you cannot anticipate the market trends.
Consider using a trading platform such as the MetaTrader 4.Trading platforms enable you to place trades as well as monitor. The platforms have features such as real-time quotes or charting tools to help you trade better.
2. Have a Plan
It would help if you had an all-round investment plan. Few people have made huge profits using only their gut instinct, but you cannot expect to do the same. Most people who go into investing without an investment plan end up losing money.
To avoid being in the latter statistics, keep an investment journal or diary, track why you made a particular decision, your feelings, and thoughts at the time and the results you expect. When things go wrong, learn from the incident. Learn when to exit and when not to cross certain boundaries, so you do not lose a lot of money.
3. Be Clear Headed
When trading, you must never let emotions rule your investments. It is devastating to make an investment that makes a huge loss, but you must be able and willing to let the loss go and keep a clear head for the next trade. If you trade with emotions, you will only add to your injuries.
Staying calm ensures you do not invest in potentially money-losing trades. Sometimes we tend to engage in trades for sentimental reasons without thinking clearly. Only make decisions after thinking them through.
4. Know Your Spread
When trading CFDs, you need to be very aware of your spread. As a CFD broker makes money on a spread, all your trade will be subject to the spread, and any short-term investments may be a waste of your time if the CFD refuses to appreciate over and beyond the spread.
An example is if you expect a specific asset to appreciate 2-3 cents, which is significant if you are trading high volumes, but with CFDs, it might not surpass the spread. CFDs are not for people who want to trade on small, short-term market trades.
5. Leverage Investment
Remember you are leveraging while trading CFDs. CFDs allow you more leveraging, enabling you to make a tidy profit using a low investment. CFDs can also be very expensive for someone without an investment plan.
Conclusion
When you are engaging in CFD trading, following the above rules will help you invest in familiar markets and invest responsibly and wisely to maximize your profits. Although a CFD allows you to trade in futures price movements, they are not considered futures contracts.