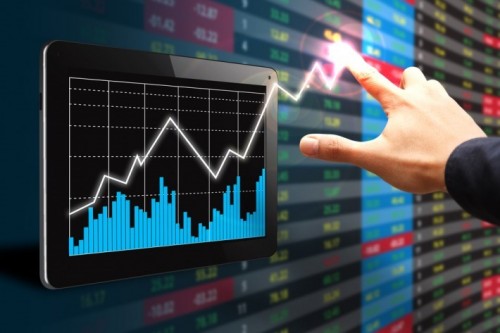 It's interesting to ask traders about their trading skills. Some modestly say they're okay, some say they're good and others inform you that they're simply spectacular. Yet all of these traders have one thing in common: They can all improve. The truth is that even if you are an experienced trader for life, you can still enhance your trading skills, sharpen your abilities and learn new things. How do you get started? Vestle is here to assist! Here are 5 steps that could help you become a better trader.
1. Master the trading platform
Don't look so surprised. Even if you've been trading with the same platform for a decade, there are always changes and updates. You should make sure you have an excellent understanding of the trading tools that are available on most online trading sites (Vestle, of course, included). It's tempting to keep using the trading tools you know, but technology never stands still, and you should make the effort to stay up-to-date with innovations, new features and new education resources. Whenever you feel you know everything, remember: global markets are not only volatile, they're also dynamic, and it's important to stay up to date with changes.
2. Revise your technical knowledge
You might be a technical analysis follower and you might be all about the "fundamentals" but learning about technical indicators can certainly open your mind to new possibilities. Even if you choose not to use any of the numerous technical indicators that are available online, you could still gain insight into the factors that motivate many traders and have a better understanding of market psychology and decision-making processes. If you do choose to use indicators, make sure you learn about them extensively until you have confidence in how they're implemented and how they connect with each other.
3. Improve your knowledge of macroeconomy
We can already see you stressing out. Relax. Gaining some knowledge of macro economy does not require that you complete an MA at a leading university. There are many articles outlining the basics of macro economy online and you can read through a few of them. There are also videos and tutorials if you prefer. Sometimes, when traders get caught up in the details, taking a step back and seeing the bigger picture can be extremely valuable. We live in an age of globalization and even if you focus on the economy of a specific country or market, the global economy is connected and there are many influencing factors that you should consider – or at the very least be aware of their existence.
4. Never forget to manage risks
There is no such thing as a trader that never loses. You will have losing deals. You will make bad decisions. You should never forget that you manage a portfolio rather than a single deal and hence, you should manage risk and keep managing it. You can choose to use Stop Loss and Take Profit, but even more importantly: Make sure you use them correctly. Setting these orders incorrectly can be just as risky as not using them at all. Figure out how much you can afford to lose and decide the sizes of your deals accordingly. You could also consider diversifying your CFD portfolio, hedging or using a whole range of other risk management tactics. Learning to manage risks is probably the most important knowledge a trader could have. Take the time to improve your own grasp of this topic and then take more time to revise it at regular intervals.
5. Know your instruments inside-out
Leading brokers such as Vestle offer hundreds of CFD instruments to choose from. While it is nearly impossible for a single trader to invest in all of them, you should certainly take the time to learn about the ones you are trading, as well as the factors that could affect them. What can impact the price of gold, oil, a specific share or an entire industry? There is a lot of information you could find online, on education sites as well as on financial news sites, and it could certainly assist you in gaining a deeper understanding of the instruments you trade. Do some traders follow their instincts? Of course.  But if you have a good enough knowledge of the instruments you trade, your instinct will be based on understanding and you could make better informed decisions.
Vestle (formerly known as 'iFOREX') is the trading name of iCFD Limited, licensed and regulated by the Cyprus Securities and Exchange Commission (CySEC) under license # 143/11. The materials contained on this document have been created in cooperation with Vestle and should not in any way be construed, either explicitly or implicitly, directly or indirectly, as investment advice, recommendation or suggestion of an investment strategy with respect to a financial instrument, in any manner whatsoever. CFDs are complex instruments and come with a high risk of losing money rapidly due to leverage. 83.7% of retail investor accounts lose money when trading CFDs with this provider. You should consider whether you understand how CFDs work and whether you can afford to take the high risk of losing your money. Full disclaimer: https://www.vestle.com/legal/analysis-disclaimer.html