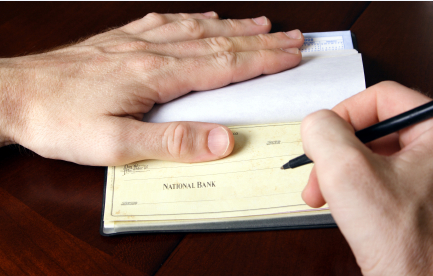 By Jennifer Riner of Zillow
Today's competitive rental market benefits landlords. With so many prospective tenants, property managers are able to charge higher monthly rents for smaller, dated apartments. Although temporary, ideal rental properties should be convenient and comfortable for tenants without costing a fortune.
Most landlords are cooperative with good tenants who pay rent on time and respect building rules. Sometimes lessees can even get perks for their good behavior at no additional cost.
Minimize expenses while renting by implementing these five money-saving tactics.
1. Discuss Pricing Options
Nearly everything is negotiable. Ask a landlord to lower their monthly rent charge in exchange for signing a longer lease agreement. Extended leases help landlords save time and money without having to re-market and clean apartments after each tenant moves out. Locking tenants in for lengthy contracts is more cost-effective and efficient for their businesses.
Tenants should also negotiate extra costs such as parking fees. Tenants living in buildings equipped with parking garages or designated spaces are sometimes able to adjust the terms of their leases to include parking without additional fees. Renters of single-family homes might offer to regularly mow the lawns or maintain the landscaping to prompt owners to charge lesser monthly rents. Remember, being more generous and taking care of rental properties can create good rapport with property managers. In turn, managers want to keep the responsible renters and are more willing to reduce tenants' rents.
2. Submit Referrals
Multi-family buildings sometimes give existing residents discounts when they refer friends and family to rent available apartments in the same complexes. Landlords save time and money when they can find new tenants within their current networks, so they are more likely to give deductions and bonuses accordingly. Don't endorse strangers just for the savings; bad referrals create tension between property management and occupants.
3. Find Roommates
One bedroom apartments are often more expensive than splitting the cost of two-bedroom apartments. Rather than living alone, opt to share rentals with roommates. Kitchens and living rooms in multi-bedroom apartments are communal, but more spacious than comparable rooms in single-tenant rental homes.
Make sure to choose roommates wisely. Although interviews may seem formal, they are the best way to prevent future conflicts about chores, roommates' schedules and must-haves in future apartments. Disagreements are bound to arise throughout lease periods regardless of compatibility, but being thorough upfront is the best way to avoid disagreements.
4. Go Green
Energy-efficient appliances lower renters' monthly utility bills. Invest in LED light bulbs, low-pressure faucets and insulated windows and curtains to cut down on electricity and heating costs. Compact fluorescent lights are more expensive at first, but pay off in the long run since they last longer and use only 25 percent of the power that regular bulbs require. Consider turning off air conditioning systems and opening windows or installing fans. Make day-to-day changes to a high-consumption lifestyle by turning electronics off when not in use, minimizing the number of refrigerator trips and thawing foods at room temperature without the use of microwaves. The extent of renters' savings really depends on their energy-efficient choices.
5. Opt for Amenities
Some leases include fees for water, gas and electric, saving tenants time and often money. Calculate the amount saved by renting higher-priced apartments with bundled utilities compared to paying for less-expensive rentals with separate bills. Including water costs in the rent fee might be a good way for landlords to justify high list prices, so it's important to do the math beforehand. Other amenities such as gyms and printing facilities replace the need for outside memberships and associated payments. Factor in monthly costs of outside gym memberships or printing when budgeting for future rentals.
Leaseholders won't receive additional incentives without inquiring about them. Further, they need to take action when it comes to saving money on utilities and teaming up with roommates to save on rent. A benefit to being a responsible renter is allocating money wisely, which hopefully funds a down payment for a future home.