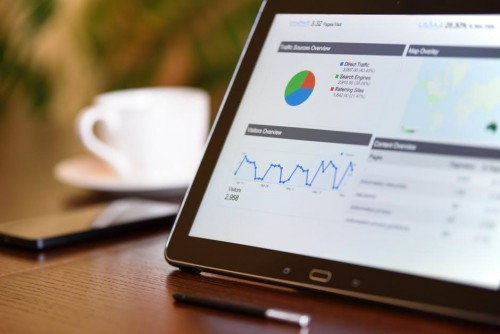 Information Technology (IT) is an effective way of making your business more productive, hence profitable. Everything from enhancing your marketing abilities, managing your receivables to enhancing your supply chain management capabilities, using the right technology eventually improves how you run your business. However, deploying such tech requires significant setup investment, but the long-term advantages you reap far outweigh these initial costs.
Are you interested in improving your business' bottom line? Well, here are several tools that you should implement, and you will be literally smiling all the way to the bank!
Inventory Management Systems
Inventory or Supply Chain Management (SCM) software will help automate your stock processes and the tracking of your orders and deliveries information. You will be in a better position to forecast your supply and demand accurately for better decision making in terms of having enough supplies to cover your client orders. Other benefits include speeding up deliveries to your customers, automating transactions, reducing warehouse requirements and administrative overhead costs.
You can integrate advanced systems with your current invoicing and accounting systems so that all business systems use the same data set. Bar codes will help speed up data entry, while Radio Frequency Identification (RFID) can automate product tracking using sensors throughout your supply chain.
Accounting Systems
Business accounting systems will help you track all your transactions, billing cycles and the general ledger. For many businesses, the most basic business accounting software will meet your needs. If you are running a business that spans more than one country, you can integrate your system with systems such as Dharma Merchant Services for POS for a system that allows you to receive payments in multiple currencies and payment methods.
Customer Relationship Management Systems
CRM software helps improve how you interact with your customers by identifying their needs and behavior. The benefits include the ability to anticipate customer's needs based on their purchasing history. This allows you to create a targeted marketing strategy that directly addresses the pain points of a particular audience segment, increasing sales through better customer interactions.
Enterprise Resource Planning Systems
Enterprise Resource Planning (ERP) management systems contain a suite of applications working in-sync to allow your business in automating, managing and analyzing several business processes. Some of the activities covered by such a system include sales management, customer management, production, purchasing and costing. Since ERPs come in different flavors and sophistications, many business owners end up getting frustrated by their solutions.
Before investing in ERP systems, it is critical that you have a clear picture of your requirements and shop for a system that addresses those needs. For a more effective solution, consider bringing in a consultant to guide you in the selection process.
Human Resources Management Systems
Electronic human resources management systems will help you manage personnel records, while automating the payroll. Some systems like Clockspot will also help you schedule your employees, whether they are working in your offices or remotely. HR systems will also help with the recruiting and retention of your employees and their development.
Conclusion
Investing in any of these technologies requires a full assessment of what is available on the market to determine what systems will work best in your business. Overall, all the tools above are affordable for small to medium-sized businesses.
Every vendor and product out there comes with its unique strengths and weaknesses. Some systems will offer rich industry-specific solutions, while others are generally geared to all types of businesses, but can be customized to meet your specific requirements.