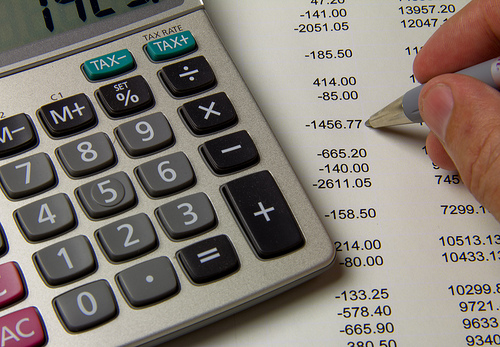 Scaling your business means access to a greater customer base and greater recognition from the industry at large. Doing so often requires time and money, and can be quite exhausting if you don't know what you're doing. Here are five things you can do to scale your business without sacrificing your business budget. After all, money is what keeps the ship afloat, and growing it means nothing if you have no cash left!
Leverage Your POS Data
Your POS sales system is much more than just a payment-processing center. With incredible tools like inventory and employee management and customer profiles, this tool can help you scale your business by providing valuable insight into both your business practices and your customers' habits.
If you've never printed off an analytics report from your POS software, it's time to do so. Leveraging this data to identify sales trends, revenue spikes, or other monetary gains/losses can help you get a clearer picture of how your business runs on a day-to-day basis. You'll know which times of the day, week, month, and year are the busiest, and which items are selling the most units. Not to mention, with such information, you can minimize the amount of staff you need on hand, therefore reducing labor costs as well.
Analytics data and customer profiles are two of the greatest resources at your disposal, and they're both provided within one software program! If you're only using your POS system as a payment processing center, you're already missing out on valuable information. Don't you want a better idea of how your business performs on a daily basis or detailed reports on sales and customer preferences at your fingertips? Your POS can provide all of these and more.
Optimize Your SEO
Your SEO (search engine optimization) strategy may need some updating if you're not getting the traffic you're looking for. Web traffic can help increase sales, and with enough traffic, the options are limitless. You'll be able to expand your business to new horizons, attract new customers, and even begin creating ad revenue on your sites.
If you're managing the SEO process yourself, or don't have a strategy at all, it might be a good idea to either enlist the help of a professional or put some serious effort into learning the process yourself. Ranking keywords isn't exactly difficult, but it does require specific knowledge and research in order to be successful. Use tools like Yoast to optimize your blog posts and keyword research tools to identify the best keywords to include in your content.
Increase Your Online Presence
 The most effective way to increase your business's scale is by increasing your online presence. With a large percentage of the population spending at least five hours per day online, if you're not constantly working on your online presence, you're potentially missing hundreds of sales and interactions per day. Americans love social media and everything internet-related, so it's important that you utilize this medium to its maximum potential.
You can start by improving your social media pages. Are you posting too often, or not enough? Is your content engaging and entertaining, or are you only posting sales posts? The bottom line is that users don't want to read overly-sales-y posts; they want content that's entertaining and relatable. Connecting with your customers on a personal level is infinitely more effective at selling products than throwing ads at them.
Partner With Other Businesses
Getting your name partnered with other businesses is a good idea to increase your scale as well. If certain brands use your products, you can partner with them to create marketing campaigns that include your affiliation; thus driving both brands' awareness up and creating a sustainable partnership for future relations.
Most businesses are happy to partner with a brand they believe in, so as long as you're creating good connections, you should have no trouble getting your name out there.
Connect With Content Influencers
Boosting your social media and internet presence is also possible through influencers. These are social media users who have large followings and can promote your brand or product on their channels/pages. YouTube and Instagram are popular platforms for businesses to find influencers to review and suggest their products.
The great thing about working with an influencer is that they'll act as a trusted voice to their subscribers. The subscribers already know the influencer, and will trust their review when making a decision whether or not to purchase from your brand. An honest review can drive up sales, whereas a simple sales ad is more likely to cause potential customers to disengage altogether.
Conclusion
While scaling your business involves some effort, it's definitely not an impossible task, especially in our digital age. With endless information at everyone's fingertips, it's important to maintain honesty and transparency with both current and potential customers. Remember that honest brands are successful brands!