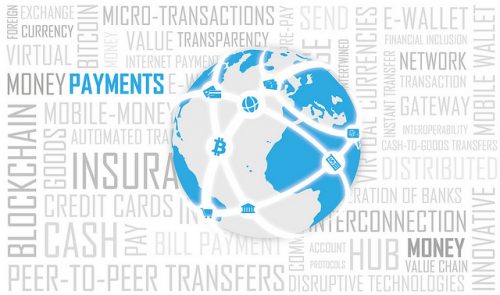 We live in fascinating times when technology has taken over almost all sectors of human life. These advancements are also changing at a swift rate where progressive companies are embracing these trends to gain significant traction and create massive value to their brands. Companies have been able to venture into new markets both locally and internationally by adopting the latest trends in product promotion and consumer brand experience. With the advent of blockchain infrastructure technology, many startups are in the process of disrupting modern finance and business on a global scale.
Titanium blockchain Infrastructure Services
One of the startups known as Titanium blockchain Infrastructure Services (TBIS) is aiming to become the lead provider of IaaS otherwise known as Infrastructure as a service by disrupting the business of internet infrastructure. The Infrastructure as a service (IaaS) by TBIS is a timely and robust tech platform which is vital in ushering in the new era of productivity for firms and individuals all over the globe by the provision of internet infrastructure. This Startup leverages on the potency of blockchain technology through IaaS which will lead to the virtualization of such devices as specialized cryptocurrency miners, routers and firewalls so they can exist in a cloud technology environment entirely. The Titanium infrastructure services company is looking to create an internet infrastructure that will be shockproof, revolutionary and lightweight in scope. In this article, we shall highlight the five critical things that you should know about Titanium Bar.
The EHI advantage
The founder and chief Executive officer of Titanium Infrastructure Services, Michael Stollaire founded his first tech startup in 1999 known as EHI which was by then a consultancy firm on technology that specialized in the management of enterprise infrastructure. The company is still growing and thriving in today's cut-throat capitalist global economy of the 21st century. Titanium company is one of the sister firms of EHI and set to inherit the loyal clientele that has been built over time by EHI. Titanium is expected to have a significant advantage a good start going forward considering that its sister company EHI is a source that consumers have built their trust on for the delivery of satisfactory consumer service and personnel. EHI has some very prominent clients who include multinationals, blue-chip companies, and companies that are listed in the Global Fortune 500. They include Apple, eBay, Boeing, Intel, Universal Studios, Walt Disney, Honeywell, Microsoft, Hewlett-Packard, General Electric and the Federal Reserve Bank.
The Team behind the existence of Titanium
Titanium Infrastructure Services Chief Executive has built a highly creative and intellectually stable team of experts who have assisted him to work on this project. Stollaire's team has extensive expertise as well as experience in the respective departments to which they have been assigned. Stollaire's team is the brain behind blockchain technology and are conversant with this innovative and revolutionary technology right from its origin. These exclusive teams are also well-versed with the fundamentals of the management of a business and network infrastructure management. These skills are critical in the running of TBIS and its growth to becoming a multinational of global reputation.
Solutions provided by Titanium
The company is committed to providing their consumer base with solutions in network infrastructure management holistically. Consequently, the firm has engineered its framework of operations which satiate and address all of the aspects of the business enterprise. All the solutions and services that are offered by this framework are custom made to a specific area of business which acts as the solution for the main enterprise. The company is planning to cover all their bases with the implementation of these incentives which will go a long way to achieving customer experience and improved consumer brand experience.
Bar Token Details
Titanium blockchain services has had its titanium Cryptocurrency christened as BAR which acts as the Titanium Blockchain's token. Anyone within the the company's ecosystem can make use of the BAR to carry out transactions and make purchases for goods and services. The BAR is a token that is supported by ERC20 with the company making plans to issue over 35 million BAR token in its initial public offer. The company's ICO was completed in January of this year and is set to grow at a fast enough rate to be at par with other major cryptocurrencies by the end of 2018.