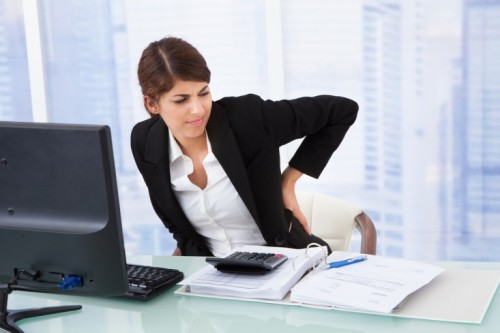 Do you dream of going on the perfect vacation with friends or family, but are unable to because of financial constraints? Do you have any other plans which are affected due to a lack of financial resources? In such a situation, applying for a loan might be the best option for you. However, it is important to ensure that you have done your research before contacting a loan agent or company.
You need to understand that getting a loan is about a lot more than simply researching and filling out a form. It is important that you carefully plan your finances before applying for a loan.
If you're unsure of what steps you need to take before you apply, we have prepared a list of 5 things you need to consider doing.
Make use of a loan calculator
Rather than assuming you know how much you are going to need to borrow, you need to think about it strategically. You can do this using a loan calculator. With an online loan calculator, you can easily figure out how much you can apply for and the amount you will have to pay each month.
You should know that you will be expected to make payments at regular intervals to pay off your loan – hence apply for a loan which you can realistically pay off in the near future. If you know you're going to be paying it off for years, or are going to struggle to pay it continuously, it might not be the best option for you.
Calculating your loan and monthly repayment amount through an online loan calculator will enable you to pick an affordable plan.
Carry out thorough research
It is not necessarily only large banks who have the best deals on offer. You will have to carry out thorough market research before applying for a loan. Different factors determine the real cost of a loan that is being offered. These include the payment schedule, interest rate, duration of the loan, etc. Hence, it is important to research and calculate the plan presented by every lender.
Also, you do not have to rely on banks for a loan. There are different micro lenders, credit unions and merchant cash advance companies which can lend you the required amount. However, applying for a loan from multiple places can negatively affect your credit score. Most companies approve loan applications based on your credit score. A negative or weak score will decrease the chances of your loan application being approved. If this occurs, you will have to look for bad credit loans.
Secure your job
Before applying for a loan, it is important to ensure that your job is secure. Avoid switching your job while your application is being approved. Changing jobs can affect the chances of your loan being accepted as it shows instability.
Unless you are accepting a job offer which offers you high wages, it is better to stay at your current work place. Furthermore, new employment means that you are in a transitional period and your job security is not guaranteed.
Pay your bills on time
Try to pay all your bills on time. Prompt payments reflect well on your credit score which can increase the chances of your loan being approved. You should also try to pay off any outstanding debts or previous loans in order to improve your credit rating.
Choose an offer wisely
Do not accept the very first offer you receive from any lender. While there is a chance that the first loan plan you are approved for is good, it is always better to have a few options to choose from. You can compare each option based on the interest rate and the repayment amount.
Do not opt for lenders who include additional fees in the form of high interest rates. Furthermore, before signing an official contract with a lender, ensure that you read the document thoroughly. Also, don't forget to ask the lender to give you a copy of the loan document or contract for your personal record.