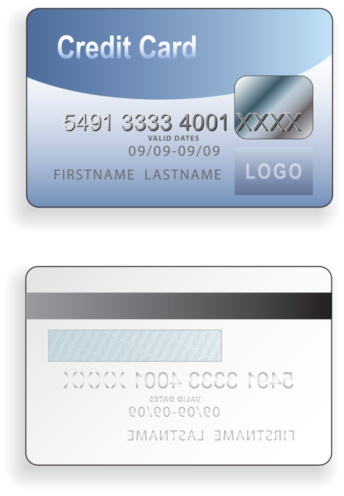 Proper credit card management starts with grasping the fundamentals of your credit card service. There are different types of credit cards all subject to different conditions and rules. Understanding such facts will help you make responsible use of your credit card:
1. Types of credit cards
There are two main types of cards: General cards and private cards. General cards have wider usage. You can use them online or in any physical store. General cards operate by extending you credit, and are therefore unsecured. You can only use a private card in the retail store that issued you the card. To use the private retail credit card, you deposit money in an account which serves as security.
2. How many credit cards should you have?
The number of cards that you have should be dictated by your income and needs. If you only, usually, shop in a certain store, you can get a retail card for that specific store. You should limit how many general purpose cards you have as having too many will cause you to spend more.
3. Interest rates
Interest on credit cards varies widely and is determined by your issuer. www.gemvisa.co.nz, for instance, offer interest free credit cards for the long term.
Normally, credit card interest can go as high as 25%. Some card issuers will issue you a card with zero interest, but only for a limited time. You should make sure that your contract states this clearly. Your interest rate is what will determine the size of bill you pay, so choose wisely in this area.
4. You have to compare cards
There are many entities that issue cards such as credit card companies and banks. Private companies such as retail stores or clubs also issue credit cards. All of these issuers have different rates and terms, and you should look at as many of them as possible to get the best offer.
5. Know the contract terms
When you sign your contract all the terms stated within that contract will be binding. You have to be conversant with the below before you sign:
— Know the maximum limit you can charge to your card
— Understand APR. Any balances that are carried over will attract interest. If you have overdue payments, have exceeded your card limit or have made cash advances or balance transfers, interest rates charged will be higher.
— Understand how interest is calculated.
— Know the type of interest tied to your card. Is it a fixed rate or variable? Always tend to avoid cards with variable interest as the rate can go really high depending on economic factors.
— Be clear about the grace period. That is, how long does it take for your interest to accrue?
— Fees. Most, if not all, card transactions have fees and the fees differ based on the type of transaction. A cash advance transaction for instance will attract a different fee from a balance transfer transaction. Even small transactions such as buying coffee are charged at a fee therefore, be careful about such transactions as they can pile up your fees.
Once you master the above, you can use your card responsibly and not have any financial stress later.