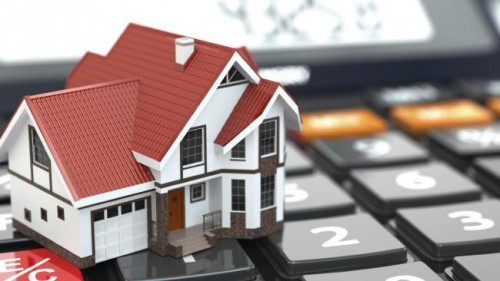 It's a well known fact that mortgage rates were the lowest they've ever been historically speaking in 2016. However, rates have spiked around the latest US elections which resulted in Donald Trump's inauguration as president as the United States of America. But mortgages are still low, even though a bit higher than in 2016. So who can tell what 2017 will bring in terms of mortgage rates? It's better to be safe than sorry, so here are five helpful tips if you want to have a better mortgage in 2017.
1 Got Imperfect Credit? The FHA Can Help!
Let's face it, not all of us are proud to say they've got a perfect credit score on their hands. Truth be told, more often than not, people are faced with the issue of imperfect credit. However, if you're looking to take out a loan, the Federal Housing Administration can help you get a mortgage with a down-payment that is as low as 3.5 perfect. Pretty cool, right? The FHA asks their applicants to have a credit score of just 580, and the national average is actually of 686.
2 Reserves, Reserves, Reserves                          
Depleting your savings in order to provide a down-payment for your mortgage is something most lenders don't agree with. This is why it's advisable that you have some savings in the form of reserves such as assets that can be easily sold, or even straight-up cash. This is a demand that most lenders will have, so be prepared and don't make the rookie mistake of depleting your savings accounts just yet.
3 Refinance to a 15-Year Loan
It's no secret that most people go for the dreaded 30-year loan when getting a mortgage. This type of loan is generally appealing because it allows you to pay out the loan over a larger period of time. However, 15-year loans have lower interest rates, and are actually overall a whole lot easier to pay out. Therefore, you should consider refinancing to a 15-year loan in 2017.
4 Mortgage Buyers
If you know a bit about mortgages, then you've probably heard of note buying companies, such as American Equity Funding. Selling your mortgage note to such a company has quite a few advantages, such as the fact that it's quick, easy and saves you a whole lot of money. On top of that, you can also maximize your gains by asking mortgage buyers for help. All in all, it's quite a win-win situation.
5 Find Out if You're Eligible for a VA Loan
If you meet certain conditions, you might be able to get a VA loan on your mortgage. This is the best deal you can get, so make sure you can apply for one. Good luck!