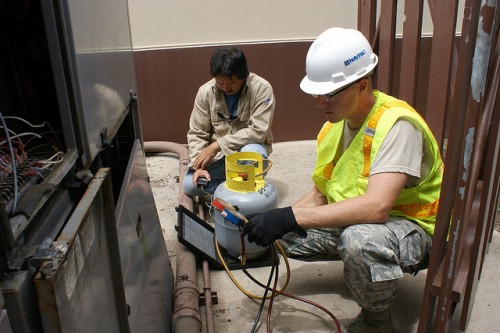 Choosing an energy supplier may seem like a troublesome task to some people, but with the right prior knowledge making the choice can be simple. The energy market is competitive, because of this there are many benefits available to consumers like you. One crucial piece of knowledge is the difference between getting your energy from a supplier instead of a local utility and how making the choice to switch would benefit you as a consumer. The most obvious difference between the two is cost, if you are living in one of the states where energy is deregulated you could be saving money on your utility bills by switching energy suppliers.
Continue reading to get 5 tips on choosing the right energy supplier.
Make Sure the Supplier Serves and is Licensed in your State
Energy suppliers provide many services. These services include natural gas, electric, solar and renewable energies. Before you begin your search you must know what kind of energy your home needs and what suppliers offer those energy sources in your state. You will also want to find out if a state sales tax or any other taxes, charges or fees are included in the price.
Research Supplier Reputation
With hundreds of energy suppliers to pick from so making the decision may seem like a daunting task your first time. This is true because some energy providers are engaged in misleading marketing strategies. Such strategies offer significantly low "teaser" rates that go up after a couple of months, or they hide sizable fees and charges. Due to the fact energy deregulation is so new, sketchy providers have the opportunity to exploit consumer confusion. Do some research online to find consumer reviews and choose from only the most reputable suppliers
Check the Suppliers Rates
Take the time to do research and compare costs and rates of energy suppliers. You should also know ahead of time if you would rather have a variable of a fixed rate. Throughout the length of your plan, you will pay the same price for each kilowatt hour with a fixed rate and have steady bills. With a variable rate plan, depending on the market price, your rate per kilowatt hour will change monthly. Knowing this information beforehand will help you in making your decision and switch energy supplier easily.
Check Plan Lengths
Another thing you will want to consider when choosing an energy provider is the plan length. The most common options are 6, 12, and 24 month plans. You agree to pay the current market price for the duration of the agreement every time you sign up for a fixed – rate energy plan. If the prices go down you could end up saving money, but if the prices go up you will end up paying more. If you chose to take the route with less risk and opt for a short term plan your rates will be slightly higher than those of a long term plan.
Make Reputable Customer Service a Priority
Look for a company that provides great customer service and answers questions promptly. This can be done by searching online for customer reviews or by simply asking friends and loved ones about their personal experience with energy suppliers. Make sure you are looking for compliments and complaints.