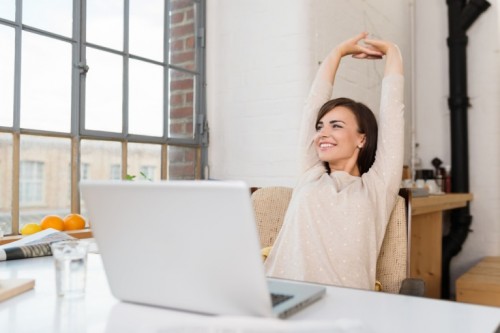 When you first start out freelancing in web design, it's not uncommon to get a first wave of new clients, all bringing in new projects and work for you to do. At the start, this is all very new and fun – especially when you start bringing money in. However, once the excitement dies down, it's easy to feel like you're stuck in a rut, especially if the work load dies down and there isn't enough coming your way. At this point, it's vital that you focus on building your business and bringing in more work. Here are some great tips which might help you grow your web design business.
1. Use Better Tools
When it comes to your work, you shouldn't settle for mediocre tools – they will only produce mediocre results, and your business will suffer as a result. Instead, invest in quality tools, which will enable you to produce better quality work. From the design tools that you use to your web hosting, you should aim for the best. Check out bestwebhosting.co.uk for a fantastic web hosting tool with reseller options.
2. Find a Niche
Web designers tend to feel the need to go as far and as wide as possible, especially when starting a new business. This includes covering needs for a wide range of different clients, which might be good when you first start, but being too general could be detrimental to your business in the long run. Instead, find a niche that you are an expert in. Clients are often prepared to pay more for advanced, expert work.
3. Network
Networking is important when starting out with any business, and web design is no different – even as a freelancer. Network wherever possible, whether it be online through blogs and forums, or at conferences and events. Take as much information as you can from the experts, and learn from their experiences.
4. Be Flexible
Flexibility is key when you are a freelance web designer. Not being flexible enough could send some clients running, and it's important to realise that long-term, good relationships with clients are more important than your profit numbers for the week – plus, they'll give you good results in the long run.
5. Build Good Relationships
Building good relationships with your clients is an absolute must. Web design trends are always changing, and if you're a web designer you can be assured that many clients won't just be paying you the single visit. If you leave a good impression the first time that a client uses your services, they are much more likely to return to you when their website needs updating or if they're thinking about completely changing their design. Remember that good customer service standards are crucial, and putting your clients and their needs first is essential to building good, professional relationships with them and establishing a loyal client base.
Web designers are often up against some hefty competition. In order to stand out from the crowd, it's important that you take some time to plan your business. We wish you the best of luck!