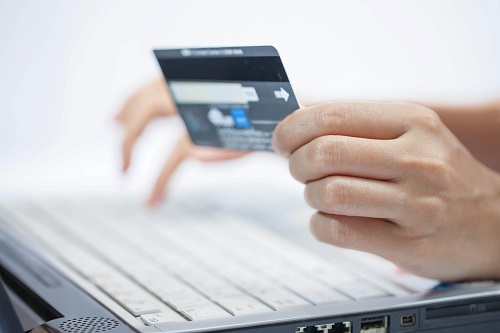 Most every small business wants to have access to as much capital as possible for growth, daily operations, and exigencies. There are always times when a business endures a cash crunch – a period where money is tight and bills are mounting. During these times, chance favours the prepared business owner. Business lines of credit can make the difference between success and failure over the short-term and the long-term. To get a business line of credit, there are certain checks and balances that need to be marked off. Many businesses find themselves in a tough spot when applying for a small business loan, alternative financing, or bank credit cards. However, there are ways to apply for unsecured lines of credit as well. Many businesses think of applying for a small business loan, with a set figure in mind. If they don't get that figure they may feel dejected. But the important thing is to get your proverbial foot in the door and get the loan – regardless.
1.    Accept a line of credit that the lender is willing to offer you
Most of the time, the credit line will not be precisely what the small or medium business owner is looking for, but that should not dissuade you from accepting the line of credit. Once you have your proverbial foot in the door, it's important to manage that line of credit as effectively as possible. This means that you should always make timely payments, track your credit, incrementally improve your credit score, and the line of credit available to you. It is possible to be approved for an unsecured line of credit of up to $5,000, perhaps even $100,000 for a relatively new business. Many of the leading banks such as Bank of America, Chase and Wells Fargo offer lines of credit to companies.
2.    Consider non-bank alternatives for lines of credit
While banks are seen as the go-to destination for credit facilities, there are many non-bank alternatives and lenders that should be considered as well. The important thing is to check your credit score, evaluate the rates you receive from the lender, and the repayment terms and conditions. Even if you don't need a business line of credit, it is a resource that should be exercised for security purposes. You can use this during changing business conditions. Business credit facilities can be used for unexpected expenditure, marketing campaigns, remodeling/renovation, purchasing new equipment, buying additional inventory and the like.
3.    Market your business well before applying for lines of credit
Businesses that have established themselves well in their communities – traditional or virtual – tend to stand a better chance of being approved for lines of credit. This simply makes sense. Companies that are well-received within their communities have an active base of interested clients. This ensures that brand presence is alive and well and that you have a trusted following in the community.
4.    Boost your financials and pay off your debts
Businesses that are bringing in bigger revenue streams are more likely to get approved for additional lines of credit. It simply makes financial sense. When a company has positive cash flows, it not only looks good on paper but it is performing well too. There are several ways that companies can promote themselves to banks and non-bank lenders, notably with the submission of financial reports. Debts and expenses are also considered when lines of credit are being requested. It is imperative that a company pay off expenses that may be detrimental to a business's bottom line. In this vein, you may wish to check out the terms and conditions of loan repayments, since companies may charge fees for repaying a loan before the due date. The less loans, expenses, and obligations a business has the greater its profitability. Lenders will look favourably upon this when issuing lines of credit.
5.    What type of credit are you applying for?
A loan is a loan, right? Wrong. There are many different types of small business loans, including standard asset-based lines of credit, builders lines of credit, seasonal lines of credit, contract lines of credit, small asset-based lines of credit etc. In the United States, the SBA (Small Business Administration) provides the credit lines for new businesses. Throughout it all, be sure to pay down debt on your credit facilities. Cash flow is vital to the functionality of your business as it indicates your business's ability to maintain daily operations. The experts advise that regardless of the type of credit you are applying for, you should always apply for credit before your business needs it.