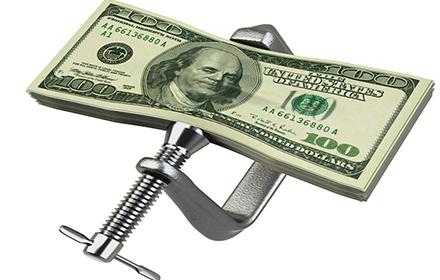 For many people and companies, there is a tradeoff between convenience and price that carriers into sustainability practices. Environmentally friendly manufacturing may demand higher prices for goods and sustainable business practices may demand a higher cost for services. This article is designed to close the gap by providing five ways that you can reduce your monthly budget while being environmentally friendly at the same time. We hope that many of you are already utilizing several of these methods, but for those of you that are not, you may see a direct benefit that your bank account and community will thank you for.
1.       Invest in a bike
This may not be accessible to all commuters, for instance, those that live in a suburban community that require a 20 – 35-minute commute to the workplace. However, it can save money on cab fare and depreciation of your automobile if you reside within a short commute. Even avoiding public transportation has the potential to benefit the economy because trains and busses will need to less as people use alternative methods. Over time, the money you save in gas and depreciation will more than pay for the bike and you will be helping to reduce carbon emissions in the process.
2.       Turn off the shower until you need it
A one to two-minute preparation of the shower each morning equates to approximately six hours per year, or at least 240 hours over the period of your lifetime. If you think about this on a microeconomic level, at a rate of 2.1 gallons per minute for the average shower, you would save over 30,000 gallons of water every year by avoiding time that the shower is turned on while idling. These 30,000 gallons can be directly reduced from your water bill, in addition to the electricity required to heat it.
3.       Acquire a smart thermostat
A smart thermostat is a technology that automatically adjusts the temperature in your home according to your daily schedule. It reduces the temperature when possible during cold seasons when you are at work and ensures that it is at a more appropriate level during your arrival. The same process is followed during hot seasons, resulting in lower electricity bills and less stress on your appliances. Investing in a smart thermostat can save your company money by lowering your heating/cooling expenses and benefit the economy through less dependency on the city grid.
4.       Reduce bottled water consumption
The bottled water industry has somehow effectively persuaded millions of consumers to pay upwards of $3.00 for a free municipal resource. Through clever marketing schemes, lifestyle branding, and quasi-engineering, it delivers municipal tap water in bottle made from a non-renewable resource. This can be mitigated by simply using municipal tap water, which in most cities is tested on a regular basis to ensure it is free from toxins.
5.       Use your own coffee cup at cafés
Many coffee cups and lids are used once before they are disposed of in a manner that is most often not environmentally friendly. Many cafés will offer discounts on beverage sales if you use your own mug that may be $0.05 – 0.10 per order. If you order the same coffee from the same café every workday over twenty years, this can save you $520. While it seems like a trivial amount, it would be a return on investment of over 1,000% for a re-usable mug that cost you $5.20.
We hope that these tips will help you to be more environmentally friendly and save money in your budget. If you are the leader of a company, this effect can be multiplied by the amount of employees that you have. Making shifts in your lifestyle that benefit the environment often result in inconvenience and high investment, but these five tips are an exception to the common case. You can save money while benefiting the environment by incorporating these tips into your daily routine.