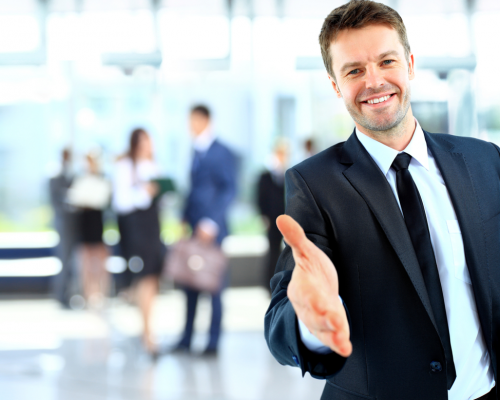 Business growth is vital for success and for competing with industry-leading brands. In the business world, you must always be moving forward as when you stand still it is easy to dip in performance and you also allow the competition to overtake you. Therefore, a business owner should always be considering ways in which to grow the company, and there are effective ways to do this. Expanding your business growth can take time, money and effort, but it will all be worth it if you can improve your bottom line, increase brand awareness and compete at a higher level. Here are some ways to expand your business growth:
1. Upgrade Business Equipment
With technology rapidly improving, it means that often the business equipment that you are relying on each day is dated and there is better equipment available. The latest equipment can often streamline and even automate business processes and help to improve the efficiency of the company. Of course, this can be a major cost which is why you should look into unsecured business equipment loans which can allow you to easily upgrade your equipment without having to put up assets as collateral.
2. New Products/Services
One of the best ways to grow your business is to add to your product/service range. This can help you to both retain and attract new customers and be of greater value to your target customer. The key is to think about your target customer and what their wants and needs are and to find then a product/service that you could provide. You could also look to your competitors for inspiration or try to find a gap in the market.
3. Expand into New Areas
 Another popular growth strategy is to expand into new areas. If you only have one business location, then you are limiting yourself to those in the surrounding area but opening in another location or expanding online can help you to target an entirely new group and create a stronger presence in the industry.
 4. Form A Strategic Alliance
One of the best ways to reach a new audience and increase brand reputation and awareness is to form a strategic alliance with another company so that you can recommend each other to your current customer base. The key to success with a strategic alliance is finding a business which has a similar target customer to your own but is not a direct competitor.
5. Improve Web Presence
Having a strong presence online is crucial to success in an internet-driven age, but it is also highly competitive online. Improving your web presence can help to increase brand reputation and awareness, direct more traffic to your site and allow you to leapfrog the competition. You can improve your web presence by revamping the company website, improving social media usage and using digital marketing to increase your visibility.
These are all proven strategies for expanding your business and should be considered by business owners who are looking to take their company to the next level.