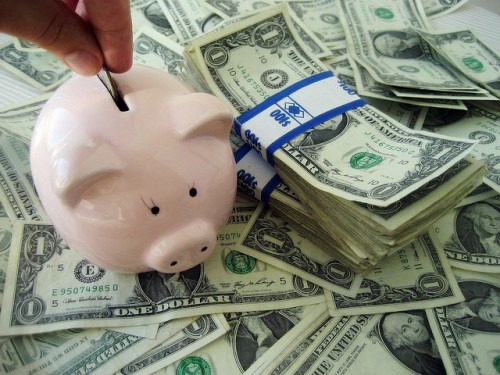 Up to 40% of Americans admit to having financial struggles, and find it hard to keep up with their bills. Achieving financial health doesn't just happen overnight. While many people want to get their finances in shape, most lose the drive to make critical financial changes that will ensure financial success. As a consumer, you need to make smarter decisions with your money.
If you're looking to improve your financial health, here are some simple strategies to consider.
Automate Your Savings
If you're living paycheck to paycheck like many people do, putting aside some money for savings can seem impossible. But if you focus on savings over your other expenses, you'll have to live a lifestyle that fits your means. Saving every month is not easy and requires a lot of motivation. To ensure consistency, consider automating your savings.
Consider setting up automatic money transfers from your checking account and make use of smart apps like Digit to help you calculate the exact amount of money to set aside for savings each day, based on your income and spending. Also, automate your bill payments to gain more control over your money. Look out for free money opportunities when doing your shopping and taking advantage of discounts to help you save more, according to the Dollar Sprout.  
Check Your Recurring Expenses
You can easily make extra room in your budget by assessing your expenses and reducing and eliminating any recurring monthly expenses that you don't use or even value. Start by reviewing your cell phone plan, cable bills, gym membership, streaming services and other monthly subscriptions. For your TV package or mobile data, you can opt for a lower-cost plan.
It's important to review and compare the pricing options offered for the various services you use, Also, check your credit card and bank statements to make a list of any recurring payment. Saving even a small amount means that you'll make some savings that could do something else. You might be surprised at how much you've been paying for what you don't actually need.
Switch Banks if Necessary
With banks charging hefty fees these days, you could easily be throwing away quite a lot of money in fees more than you're saving. According to a checking account survey done in 2017 by Bankrate, account holders who fail to meet the minimum operating balance requirements end up paying as high as $14 a month in maintenance fees. The average fees charged to use out-of-network ATMs range at $4.69, with the average overdraft fees over $33.
How can you eliminate these fees? Consider switching banks to trim down your monthly operating costs. Evaluate the fees associated with your checking account, and if you're being charged a monthly maintenance fee or other fees, it's time to consider switching to another bank. Compare banking fees charged by different banks online to stay informed.   
Compare Insurance Rates Every Few Years
While consumers spend a lot of time researching the best prices for their home or auto insurance when they first need it, they forget about it altogether. However, you should know that insurance rates change frequently, so it's important to compare different insurance options for coverage if it's already been a few years, so you can get the best rates. Searching for the best rates should take you only 10 to 15 minutes, saving you hundreds of dollars each year.
Sell Off Those Unwanted Items
You can also boost your finances by selling off unwanted stuff that you don't need. Consider clearing out your drawers, closets and your garage to find any items that are worth selling online, such as electronics, furniture, jewelry, clothing, toys, sporting equipment or gift cards. The Entrepreneur notes some places you can sell stuff online when you need extra money.
Conclusion  
At the end of the day, what matters most is taking small, concrete steps to get your finances in shape. Additionally, resolve to break the habit of wasteful spending while learning how to save.