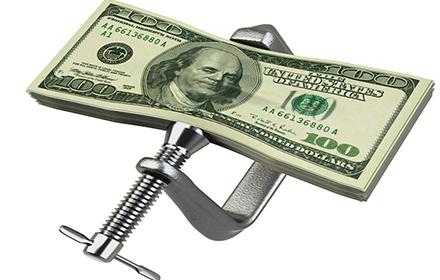 Every now and then a little extra cash can prove to be really useful. Your monthly salary may tide you over most months, but what happens when something crops up? It could be a special occasion you have to go to, or perhaps emergency vet bills? Maybe you need to save for a dream wedding or holiday of a life time? Whatever life throws at you the good news is there are plenty of ways you can make some additional cash. Below you'll discover 5 ways to make money on the side of your job.
1. Turn your car into a billboard
Did you know there are companies who actually pay you to display their advertisements on your car? As featured on US News, this is one of the easiest ways you can make some extra money. It requires absolutely no effort once you've fitted the sign to your vehicle. As you drive around, you will be effectively advertising a company without actually having to do anything.
2. Become a coach or tutor
If you have expert knowledge in any field, you can use it to teach others out of office hours. It could be helping children with their revision, teaching businesses how to successfully market themselves or you could turn your hand to life coaching. There are so many things you can teach. The chances are, whatever knowledge you have, there will be someone, somewhere, willing to pay to tap into it.
3. Rent yourself out (as a friend)
This might sound an odd way to bring in a few bucks, but it is growing in popularity. If you sign up to the very successful Rentafriend.com, you will be able to search for people looking for a friend for various purposes. Some may need somebody to attend a special occasion, while others simply might not want to dine alone. Prices vary but some people have been known to earn up to a massive $2,000 per week. So it's definitely worth looking into!
4. Become a dog walker
If you love dogs, you could start up your own dog walking service. You'll be surprised how many people need help walking their pampered pooch. If you tend to work evenings rather than during the day, you'll have even more success with this particular money-making method. The majority of people need someone to walk their dog during the day.
5. Make use of online opportunities
The World Wide Web has opened up a whole new world of cash earning opportunities. From freelancing to getting paid for taking surveys and even playing on online casinos; whatever you enjoy doing, the chances are you can make money from it online. The only thing to be aware of is there are many scams that promise to make you plenty of extra cash in a short time period. The general rule of thumb is to avoid anything that asks you for money first – and stick to the things you have a flair for.
These 5 ideas are guaranteed to earn you some extra money on the side of your job. It doesn't matter how much or how little time you have; there will be something to suit you on the list.