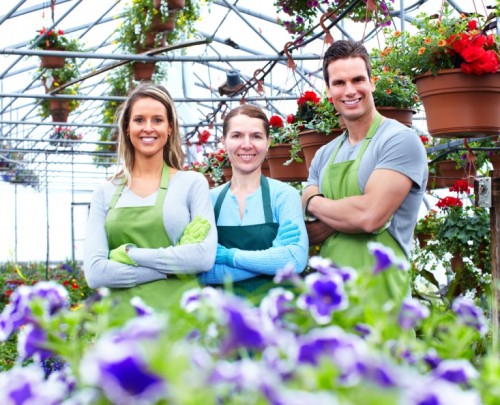 In business, every penny counts; more so if you're a startup. It's not just about making the most profit but also optimizing the use of your business assets and resources, which includes efficiently managing the products you have on stock.
Whether you operate a brick and mortar shop or an online one, effective inventory management is essential to your business. You invest your money to acquire products, store them, and display them on the shelves with the intention of making a profit.
Saving money on inventory
Inventory costs are part and parcel of your business operations. If not managed properly, they can reduce your profits. Fortunately, applying a few strategies will help reduce costs and improve your business' cash flow.
1. Set a reorder point.
Setting a par level, which is the minimum number of products you should always have on hand, makes inventory management much easier. It helps you avoid product obsolescence and unavailability.
If you have many items on stock, you risk getting stuck with unsold merchandise. Having too little is also undesirable since you would have to tell an inquiring customer that you've run out. You not only lose a sales opportunity but will also be sending a customer directly to your competitor. In both cases, you are losing money.
With a reorder point, however, you can be promptly alerted. As soon as the stock amount goes below a specific point, you know that it's time to call your supplier. Because of changing market conditions, there might be a need to evaluate the par levels of your products several times in a year. Make adjustments when necessary.
Market forecasting takes some time to learn because it requires skill and experience. It might be difficult at first, especially if you're new to the industry. To upgrade your knowledge, you can access online resources, or buy course on supply chain planning and management that is available in several learning platforms.
2. Don't fall for minimum order quantities.
A common practice of suppliers is giving retailers a special deal of buying a particular minimum number of items and getting additional ones free. If your vendor offers you this seemingly good bargain, be cautious in accepting it. It's usually a ploy to transfer inventory costs from their end to yours.
However, don't refuse it altogether, as there are ways to turn it to your advantage. If you know another business that sells similar stuff that you do, ask the owner if you can pool your cash and make a joint purchase. You can then divide the items equally. This is an excellent way of acquiring inventory at a lower price.
Alternatively, you can negotiate with your supplier to do a way with the minimum order and pay a higher price per item.
3. Organize product storage.
An organized warehouse or storage area allows you to keep better track of merchandise.
Most businesses implement the first-in-first-out or FIFO rule to avoid keeping old inventory. This approach involves selling the oldest items first. It is easily carried out if you organize stocks in such a way that older merchandise is always in front of the newer one.
In today's dynamic market, products can get outdated very quickly and will be more difficult to dispose. When this happens, you will be compelled to sell them at a discount, lessening your profits.
4. Eliminate obsolete stock
If you have products that customers don't want anymore, it's best to take them out since continuing to store them is going to cost you. Unless the items are damaged and no longer usable by a consumer, obsolete inventory can still generate revenues for your business by:
— Reworking old models. Assess if it's possible to tweak old product models and update them. If this is possible and you don't have to spend too much for the modification, consider this strategy to save money.
— Offering discounts. Put the products up for sale at a lesser price to entice customers to buy them. You might be reducing profits on discounts, but then you're also clearing up inventory space for newer products that can be sold at high prices.
— Donating to earn a tax credit. If the other two strategies still fail to make a sale, minimize your losses by donating the items to charity. This will earn your business some tax credits, and you don't have to spend money on waste disposal.
5.Cultivate good relationships with your suppliers
You can think of your suppliers as partners in business. They can help you with quick restocking of fast-selling products, replacing damaged goods, or allowing the return of items that are not sellable; thereby, reducing your overall inventory costs.
Communication is an essential part of the supplier-business relationship. You must be able to inform your suppliers of an expected upsurge in sales so they can produce more of a particular item. Conversely, vendors should also let you know if there are delays in shipments or issues in production, so you can find alternative suppliers or stop product promotions. It is a give-and-take relationship that both parties can benefit from.
Optimizing your business inventory means you need to have the right kind of products in the right quantities at the time when your customers need them. It's not an easy task to accomplish but has to be done, nevertheless. Inventory is money and neglecting this aspect of your enterprise is equivalent to losing valuable cash that you could otherwise utilize to grow your company.
But then, if you implement good inventory management strategies and stick to them consistently, you can run a more a more efficient business and become more competitive in your chosen niche.