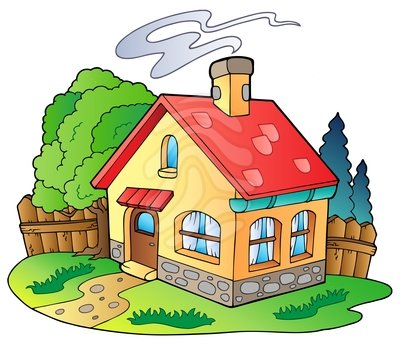 Our homes are our biggest investment in our lives. Buying them, decorating and furnishing them takes time, money and dedication, and we continue pouring hard-earned cash into them until the day we die. A home owner always has ideas for improvement and renovation, whether it be on a larger scale, or just rearranging some furniture or trinkets.
Change normally involves money, of course, but it doesn't need to be a big bill, as long as you keep an eye on the following factors.
Keep your home covered
The average cost of home insurance can be as little as £3-5 a week, yet most homes aren't covered at all. It may seem that there's a slim chance that anything drastic will ever happen in your home, but accidents (and unfortunately, burglaries) do happen, and it's always best to have safety measures in place. The contents of your home may be more valuable than you think, so taking out insurance not only protects the things you love, but also saves you money in the long-run, in case of an emergency.
Keep control of your tech
Hard to keep track of your separate bills for internet, landline and TV usage? Bundling them together in one package could be your best bet. Compare the options that are available to you and the various pricing levels, and you could find that opting for one provider for all of your technology could save you a heap of cash and make your bills simpler to understand too.
Water way to throw away money
Are you spending too much on water usage per month? Maybe installing a water meter could be the best method of keeping track of your expenditure. They are installed for free, except in Scotland, and you pay based on the amount of water you actually use, rather than shelling out on a fixed price each year. It's always worth checking whether a water meter could be the right choice for you, as it may not work out that way for larger families, but general advice is that if there are more bedrooms in your house than people, it's worth investigating your meter choices.
Savvy storage
Every year, we spend more and more on storage units for our home, as our families grow and we acquire more and more belongings. Investing in a sturdy storage option that will go the distance can save you money over time. Opting for a divan bed frame from trusted retailers like Divan Beds Centre not only provides a comfortable place to rest your head, but also another storage space to hide away clothes, toys and household goods.
Make some money
Did you know that not only could you save money on your home, but you could also use it to bring in an income too! If you're happy for the odd day of opening up your home to film crews, you can register your home as a filming location. Alternatively, why not rent out your drive to people who need a parking place or a spare room to someone who needs a bed for the night? Your house is an asset, use it to your advantage.