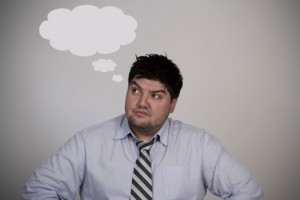 About everyone dreads the thought of having to file for bankruptcy. Even though bankruptcy was previously perceived to be a bad idea and the worst debt relief strategy, it isn't. There is even a law in the Constitution that approves the use of bankruptcy as an opportunity for debtors to start over afresh.
However, this doesn't mean going in blindly and with both feet in. Make the following considerations to determine if you have to file for bankruptcy and if it's a viable solution.
The necessity
Is bankruptcy really necessary for you? Which other alternatives can you seek? This is crucial information that can be better decided upon after having a discussion with your credit counsellor and a bankruptcy attorney.
The main debt relief alternatives available for you include debt settlement, debt management, and debt consolidation. Before filing a bankruptcy plan, ensure that you cannot get debt relief from these other alternatives.
Need for a lawyer
The best way of filing a successful bankruptcy case is through a bankruptcy lawyer. Get the best lawyer. This lawyer should first be a bankruptcy lawyer who is passionate and experienced. You should also consider going for a reputable and successful lawyer who cares about you and not just the money they get paid in fees.
Which plan?
There are two personal bankruptcy procedures you can opt for; the Chapter 7 process or the Chapter 13 process. Chapter 7 is also called the 'no assets case' that covers your unsecured debts. It is suitable when you have a very low income, but an unsettling amount of debt. Unsecured debts including utility bills, medical bills, personal loans, or credit card debts will be discharged.
The Chapter 13 plan on the other hand is the repayment plan where you agree to pay your creditors through a trustee the amount of money owed in a duration spread for about 3 to 5 years.
Residence
Even though rulings vary by state, the assets which you will be able to keep in the Chapter 7 process will be determined by your residential state. Incomes and expenditure limits for this plan will also be affected by your location.
The cost
Filing for bankruptcy is expensive. Depending on the attorney selected, you might find that he attorney fees are too high for you. The bankruptcy plan you choose will also charge differently. The chapter 7 plan makes it clear that you have to pay all attorney fees upfront while chapter 13 allows for part of the fees to be paid upfront and the remainder paid after the case is finalized.
Effects on your credit history
Unfortunately, the bankruptcy plan will go into your credit history and it will stay there for about ten years. You should also consider the fact that this route could make your credit path worse. Consider this if you have more financial problems.
In conclusion, bankruptcy filings always become public knowledge. Are you ready to face this? Regardless of your reasons, you should ensure that the path chosen benefits you and gives you the fresh start you seek.
Author Bio
Chloe Fergusson is a bankruptcy attorney working with a leading Atlanta law firm. She blogs and you can get more legal perspectives on the Chapter 7 process from her blog.