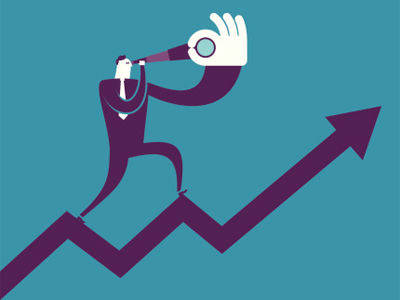 All of us know that it's important to set your own life goals, but not everybody knows how to do it and what actually matters the most, especially when it's about finances. Hundreds of questions arise and it's getting harder and harder to find the golden mean.
Being unsure about your achievements is okay. This article can help you figure out what ways are the best to reach financial sustainability.
Become Financially Independent
All good parents want to make sure that their kids are safe and sound. And usually, they prefer to show their love and care through giving money. Even as we grow older, we often use their help from time to time.
However, if you want to become more self-sufficient in your own life, you have to give up the habit of getting some extra money from your loving parents. Of course, no one is secured from difficulties, but it's better not to borrow anything from your family. Not to mention that you can always use Personal Money Service in emergency and deal with any financial problems on your own.
Pay off Debts
Debts become heavier if you keep carrying them on your shoulders for longer than needed. Of course, the best and the easiest way to eliminate debts from your life is to avoid them in the first place, but there's always something that can make you change your mind. It can be a university or a new car (or even both.), but by your 30s it has to be paid off. If it's not — take care of your debts as soon as possible. Avoiding overdraft is another good thing to do if you don't want to be surprised by the amount of money you owe to the bank.
Start Planning Your Retirement
Retirement savings are the number one thing you have to think about when you start planning your retirement. Evaluate how much you've saved already and count how much you need to save each year to make things work.
Find out if your employer provides a retirement savings plan or a traditional pension plan and if there's a chance to sign up – do it right now. Benefits are priceless. You could also start investing in stocks or mutual funds (and many other things). Diversify to secure yourself. And remember: it's never too late to start.
Get Rid of Unnecessary Things
You walk in your favorite store and your look starts traveling through the most tempting goods in the world… And after an hour or two, you walk out with dozens of bags in both hands. Does it sound familiar? All of us from time buy things we don't actually need. It can be a beautiful dress or a vase that you never use and things like TV or a slow cooker that you don't need. Give up the habit of shopping spontaneously.
Spend your money only on essentials and save up for something more important. Sell all the things you haven't used in years: clothes, toys, and electronics. You can even organize a garage sale: it's up to you. There is no need to stock unnecessary stuff at your home.
Consume Less
While we are young we rarely think about how much money we spend on things. This is the reason young people can be very impulsive about shopping. As it was mentioned previously, having too many things is not going to make you happy.
Try to pay closer attention to what you really need and what actually matters. Don't believe attractive commercials — they are not created for the true representation of the product but to make more people buy their goods and services. Think and choose wisely. Life is about what you experience and not what you own.
Save More
The previous advice is very similar to this one, but they are not the same thing. Yes, by consuming less you actually save more. But to save more is not only about smarter shopping — it's also about better budget planning and spending. Keep track of your spending — you will be surprised by the amount of money that you didn't know you spend. And remember the golden rule: quality over quantity.