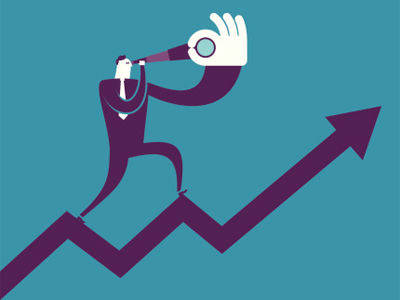 Marketing is a constantly changing process. There is never one thing that you can do that will work all the time. Because of this, you will have to fine-tune your marketing efforts in order to get the best return on investment (ROI). Here are six strategies that will get you on the road to an impressive ROI.
1- Measure Everything
It's been said, "What gets measured gets managed," and that couldn't be truer today. In regards to digital marketing, you have a seemingly unending stream of data to decipher. There are impressions, click through rates, conversions, cart abandonment, social reach, web traffic, and on and on.
All of these need to be measured in order to get a clear picture of what is working and what needs to be improved. Find the areas that are getting the best results and scale up your efforts. Conversely, if there are areas where you are not getting a positive return, you can make efforts to fix them or abandon them altogether.
Knowing exactly where your greatest returns are coming from is the first step in increasing your marketing ROI.
2- Embrace Inbound
Consumers are bombarded with sales messages all day long. They are on social media, YouTube videos, blog posts, billboards, TV commercials, direct mail, and countless others. They have the tendency to label any sales pitch as "fake news" and ignore it.
The old way of interruption marketing is dead. If you want to truly increase your marketing ROI, you must embrace inbound marketing.
By getting the right content in front of the right person at the right time you will be lowering your customer acquisition costs and increasing your ROI. Inbound marketing guides your prospect through the buying process at their own pace. They decide when to take the next step. Because they are in control of the process, you will come up against less resistance when it comes time to buy.
3- Effective SEO
Despite what you may have heard, SEO is not dead. It has changed dramatically and the tactics that worked last year may not work today. But the fact remains that people are still typing words and phrases into search engines in order to find solutions to their problems.
Creating content around terms that your customers are searching for will increase the chance that they see it and it will also help build trust and rapport with them.
Take the time to discover 20-25 keywords that your customers are searching for and begin to create content based on those keywords. Give your audience what they want (answers and solutions to their problems) and they will give you what you want (sales and profits).
4- Attend Events And Trade Shows
In a world of digital marketing sometimes we forget how far a handshake will go. Meeting customers and prospects face to face can give you an advantage over your competition.
Attending trade shows and marketing events will allow your customers to put a face to your company and also build rapport that cannot be equaled on social media. These events really give you an opportunity to stand out, to create a memorable experience for your customers.
Stand out by making your booth an extension of your brand personality.  Create custom canopies for your booth with your logo and catchphrase. Have your people dress in a noticeable manner. Use music or video. Have your employees hand out fresh baked cookies. Anything that will draw the prospect in and give them something to talk about after they leave.
5- Use Buyer Personas
Everyone is not your customer. That should be obvious, but many business owners never figure that out. The more specific you can be about your target market, the better.
This is why you must use buyer personas in your marketing efforts. Buyer personas are simply profiles of your ideal customer. They go beyond the usual demographics of age, occupation, income, and job title. Are they married? How many kids do they have? Do they want kids? What sporting events do they attend? Are they religious? Do they drink? Smoke? Do they have cable or are they cord cutters?
The answers to all these questions (and more) will give you a clear idea of who your ideal customer is and how best to get their attention. You can laser focus the types of content and ads you create for this target market and greatly reduce the amount you will spend on ads, thereby increasing your ROI.
6- Social Media Ads
Social media platforms like Facebook, Twitter, and YouTube offer great ad platforms that will allow you to really drill down and get your message in front of your ideal customer. There will be little-wasted effort because you have already identified the audience that will be most receptive to your marketing message. More resources from traditional display ads to social media ads and you will see lower ad costs and bigger returns.
When you focus your time and efforts into marketing activities that get the best returns, you will be well on your way to lowering your marketing costs in dramatically increasing your ROI. Just remember that it is a process and it will take time and effort.