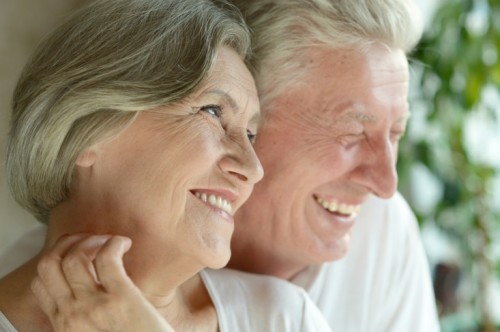 Almost everything is lauded as a reason to celebrate these days, from kindergarten graduation to the successful completion of an internship, and while these milestones and others like them are important to the overall trajectory of an individual's life, they're commonplace enough to warrant little more than a mention in the family newsletter over the holidays.
On the other hand, some milestones are so important or so rare — especially within American culture — that they deserve being marked by the party of a lifetime. Here are six uncommon or truly important milestones worth celebrating in a big, big way.
1. A 50th Wedding Anniversary
In Western societies, almost nine out of ten people marry by the time they turn 50. Unfortunately, roughly half of those marriages end in divorce, and the marriages divorced people enter into after a failed marriage fare even worse.
Because of this reality, being married until that Golden Anniversary is truly an amazing feat, and when you and your spouse reach it, you should treat it as such. If you live in California, rent out one of the fanciest banquet halls in Glendale, and throw yourselves and everyone you know the party of a lifetime. If you live on the East Coast, head for the nicest bed and breakfast on Nantucket. In whatever way your circumstances allow you to do so, live it up, and properly celebrate your impressively long-lasting love and commitment to one another.
2. Your Startup's Success
Startups and the success stories surrounding some of them garner so much attention these days it's hard to notice that the vast majority of them fail. If you go into business and work long hours in hopes of a future payout, the deck is stacked against you that the service or product you're offering will ever really be deemed necessary by the populace at large. That extreme effort may also end up pushing you into debt, physical exhaustion, and failed relationships.
If you take the startup plunge and succeed at it, you should throw a party that rivals the coronation of a new king.
3. Paying off College Debt
The average American college student graduates with almost $30,000 in debt. The average graduate student's debt sits just over $57,000. In other words, for most people just finishing up school and heading into the job market, student debt will take up a relatively hefty portion of each month's budget for some time.
So when you finally find yourself on the other side of that mountain of money owed, you deserve to mark it with some kind of celebration. Of course, you'll want to be wise about. Going into debt celebrating the fact that you just got out of it, will nullify some of your repayment success.
4. A Wedding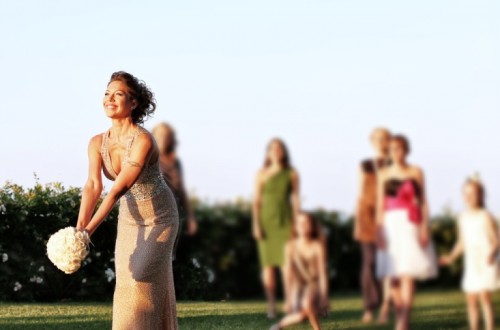 Committing your life to another is worth an extravagant display of love and happiness among your family and friends.
While everyone's budget for such events is different, do whatever your version of "going all out" happens to be. Marriage continues to be one of the most significant and daring choices people make, and it should be treated as such.
5. A Clean Bill of Health
From sending cancer into remission to reversing Type 2 diabetes, any time your health undergoes a measurable change for the better, throw yourself some kind of party. Even if it's just brunch with your best friends at your favorite restaurant, a clean bill of health is something in which everyone who loves you will want to bask.
6. Bar/Bat Mitzvahs
As contemporary society grows more and more unconcerned with ritualizing the passages of life, events like bar mitzvahs and bat mitzvahs take on significance that can resonate far beyond religion. Because Jewish law considers a young boy or girl to be an adult at age 12, bar mitzvah and bat mitzvah ceremonies and celebrations are a chance to mark a young person's transition into the greater responsibility that awaits him or her in adulthood.
For the family raising the child, the child, and the community in which they share, this transition is the perfect opportunity to celebrate their shared traditions and the hope of that young person's future.
Celebrating the most significant parts of our lives is a way to give meaning to the effort and joy involved in being alive, and while not every milestone deserves true revelry, some — like the six mentioned here — definitely do.