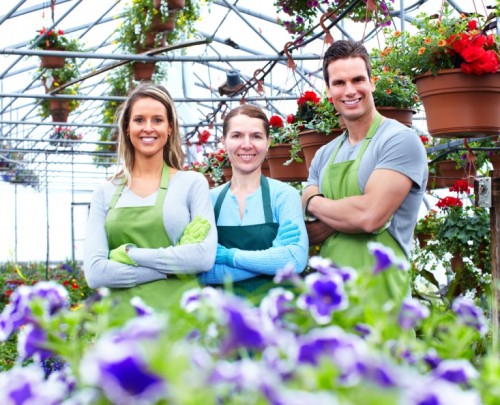 Over 90-percent of small businesses fail within their first 3-years of opening their doors. A further 95-per cent of those left standing will shutter in the following 2-years. As a small business owner, you don't want to be part of those statistics.
The most frequently cited reason for failure is a lack of capital and cash flow issues. Therefore, it's a prudent business strategy to avoid unnecessary costs and preserve your cash. Here are six useful tips you can implement to ensure the financial health of your business and improve your cash flow.
1. Source Event Sponsors
Attending and hosting trade shows and events are part of any small business marketing activity. Unfortunately, they're among the most capital-intensive promotional expenses. However, the networking opportunities that present themselves at these events are critical for growing your business from the startup phase into maturity.
The costs of a stand, promotional tools, and staff add up. What if there was a way to offset these expenses? Sourcing sponsors for your events will help you recover the financial outlay. Look to industry leaders in your verticals and pitch your show to their management. Large corporates have plenty of marketing budget to work with, and they're always looking for opportunities to promote their brand.
2. Smarter accounting Practices
Tighten up your books. Hire an accounting firm that specializes in writing off your expenses and managing your tax issues. Every year, small businesses miss out on thousands of dollars in their tax return due to accounting inefficiencies.
From poor mileage calculations to inaccurate expense reports, accountants can cost small businesses money on their tax return. Click here for more information.
3. Go Green
Does your business have a green initiative? If your still heating water with a geyser and using incandescent light bulbs, you're throwing away thousands of dollars every year. Make an appointment with an energy consultant and find out methods you can implement to reduce your power and water costs.
4. Market on Social Media
Marketing is the backbone of any small business. It takes money to make money. Marketing is by far the most significant expense of any small business that's trying to penetrate the market. However, if you're still using inefficient and ineffective marketing mediums, such as outdoor advertising, you're wasting your precious budget.
Take your marketing to the digital realm. Build a website and open social media accounts for your business. Take a class on Facebook ads and learn how you can use this medium to promote your business. Facebook ads let your laser-target local companies and customers for a fraction of the price of traditional marketing methods.
5. Ask for Supplier Discounts
Do you have a good relationship with your suppliers? If so, ask them for a further discount on their products and services. In today's economy, suppliers can't afford to lose clients. Everyone's in the same boat. Don't be afraid to ask for a discount; if you don't ask, you don't get.
6. Downsize Employees
This strategy should be the last resort for any small business owner looking to save money. However, when times get tough, you'll quickly learn that your employees are your most significant expense. Assess your human resources and downsize any positions that have low efficiency.
Wrapping Up – Increase Sales and Earn More Income
Making more sales is the easiest way to save money as a small business. Increasing your revenue will give you more cash on hand to pay your expenses and ensure your company's survival. Are you doing everything you can to attract more clients and drive more sales? If not, reassess your marketing plan and implement an improved sales target.