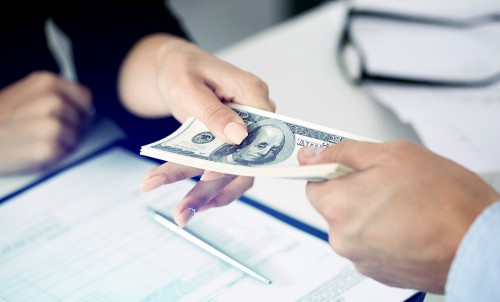 Debt is an important financial mechanism for running a business—from getting it off the ground to managing cash flow. However, sometimes it can get out of hand and jeopardize future success.
If you're struggling with business debt, here are 6 smart ways to get back on track …
Understand What You Owe and What It Means to Your Business
Before tackling any kind of debt, you need to know exactly how much you owe, to who, at what interest rate, and when it's expected to be repaid. This might include credit cards, business loans, and lines of credit.
Now you can create a plan of action to tackle them effectively.
No matter how much you can afford to allocate to debt repayments every month, as long as all minimum repayments are covered, the bulk should go towards the debt with the highest interest rate—the avalanche method.
This will reduce the overall amount you'll pay in interest in the long-run.
Note: You must also consider debts that could harm your business relationships if not repaid quickly.
For example, if you will lose a supplier that gives you a great deal if you don't pay them on time, that may end up costing your business more in the long-run than focussing on paying down a higher interest loan to a bank.
Renegotiate
The terms you have with your creditors are not set in stone and there is often more room to negotiate in business than in personal finance.
Ultimately, creditors want a long-term profitable relationship. If you go out of business and cannot pay them anything, they have lost out too.
You could get a better interest rate, smaller minimum payment, or an extended duration, and you won't know until you ask.
If negotiating isn't going anywhere, look for a better rate elsewhere and you could refinance your debt.
Chase-up What's Owed to You
Depending on what type of business you run, you may be owed money by clients yourself.
Spend some time chasing up all of these invoices and you might also consider negotiating shorter payment terms, so you receive cash sooner. For example, if your give clients 60 days to pay you could reduce this to 30 to improve your cash flow.
Of course, you need to tread lightly because this might turn clients away altogether.
Tip: If you are simply waiting on payment from others, a short-term loan can help you bridge the gap. In Florida, the maximum payday loan amount is $500, but even $500 could be enough to solve immediate financial problems.
Boost Sales and Revenue
This may be easier said than done and you should always be looking for ways to grow your business, but there are usually a few ways you can increase sales (and therefore revenue) in the short-term to ease your debt burden.
Run sales or other discount promotions, ramp up the marketing efforts by reaching out to regular and past customers, or in cases where there is a consistent demand for your product, temporarily raising prices can also work.
Anything you can do to increase revenue, even temporarily, is better than laying off staff or liquidating important assets.
Cut Costs
If boosting sales is not enough to give you some breathing room, you also need to find ways to cut costs.
You could sell off equipment, supplies and other assets—starting with the least important (things you have stockpiled or rarely use).
It's also wise to take basic energy-saving measures, like turning off lights and computer equipment when they aren't needed.
Could your business still function in a smaller office or facility and in a cheaper part of town? Then you might consider downsizing.
Laying off staff is never ideal but could mean the difference between saving your business or everyone being out of a job. If you can do certain tasks yourself, why did you hire them in the first place?
One option that is increasingly common is to split resources and assets with other businesses in the same or related fields. If you both need warehouse space, why are you both renting warehouses?
Take Some Personal Liability
If you've done the calculations and your debt problem is manageable if you just get some extra funds, there's no reason not to use some of your personal savings, credit, home equity etc—you may have done this from the beginning anyway.
Your business might not have any assets to sell, but perhaps you can downgrade your car or home or sell unneeded items. You can also tighten your personal spending.
While debt is often necessary to run a business, taking on too much too fast can destroy it. The above tips should put you on the right path.
 Run your own business and averted some debt disasters? Let us know how in the comments