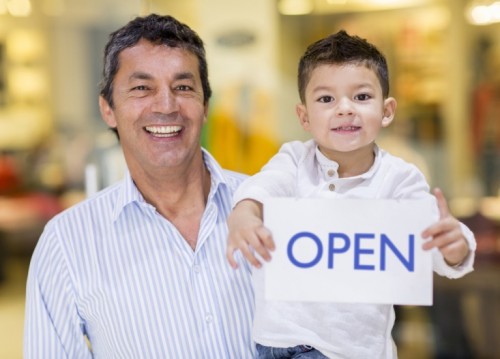 Seasonal business owners are no strangers to stress. If the prospect of five or seven or nine months without positive cash flow isn't enough to keep you up at night, you've got nerves of steel.
Fortunately, plenty of seasonal businesses survive and thrive during the low season. Whether you actually close up shop during the drought or simply cut staff and open hours to make it through, keep these six best practices in mind all year long.
1.Make a Detailed Cash Flow Forecast
You don't need an accounting degree to make a passable business cash flow forecast. The secret — more precisely, the profit — is in the details. Your cash flow forecast must account for predictable expenses, such as overhead, and potential hiccups, such as the inevitable third pay period. It needs to factor in a range of revenue scenarios, too — good and bad.
2.Take Advantage of Low- or No-Interest Credit Card Promotions During Lean Times
Build your business credit and lessen day-to-day financial pressure with a low- or no-interest credit card promotion. Some cards' 0% interest introductory periods last as long as 21 months (and some even longer). That's plenty of time to finance a major purchase without accruing interest at eye-popping rates.
3.Offer Value-Added Products and Services
Bolster your high season cash flow with value-added products and services that appeal to your core customer groups. You're limited only by your creativity.
"When we first began offering dinner cruises on our Zodiac a couple years back, we weren't sure how guests would receive them," says Manitoba-based small business owner David Janeson, whose family owns a small resort on Lake Winnipeg. "Our apprehensions were misplaced."
4.Consider Opening a Business Line of Credit for Additional Flexibility
Complement your business credit card with a revolving line of credit that allows you to borrow against the value of tangible business property. While you never want to overleverage yourself, temporarily taking on some debt during the offseason may be inevitable — particularly if the next point perks your ears.
5.Make Targeted Investments During the Offseason
Use the offseason to reinvest in your business. Downtime initiatives range from the cosmetic — a literal fresh coat of paint, perhaps — to the extensive. Your choice will no doubt be governed by what your budget (and workforce) can bear.
6.Pursue Supplemental Income Streams
Side hustles are always welcome, as long as they don't interfere with your primary business activity. Look for complementary opportunities to earn income during the offseason — for instance, snowshoe tours and maple tappings at your winery, or seasonal wildlife viewings at your beach retreat. Who knows? Your supplemental business activities might just bear profitable fruit for the high season, when repeat customers return once more.
Year-Round Profitability Is Within Reach
You can do far more to smooth out seasonal variations in revenue and lessen the pain that inevitably accompanies lean periods.
Don't wait until a month before the season begins to ramp up marketing and prior-customer outreach, for instance. There's much to be said for staying top of mind through the low season, even if it temporarily pushes your burn rate to uncomfortable heights.
"How you choose to monetize and grow your seasonal business before, during, and after the peak cycle has the potential to make or break your business," says seasonal business expert Adam Heitzman.
Make sure your business partners — including passive investors whose primary contribution to your operation is financial — understand the pressures and stresses that come with running a seasonal business, too. When you're doing all you can to stay afloat between peak periods, the last thing you need is trouble on the homefront.