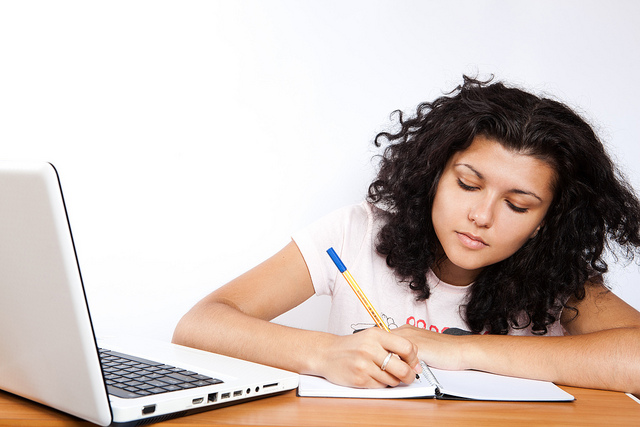 Going to college is one of those milestones many of us have to go through to get to our station in life. For many students, this will be the first time that they are, to some degree, financially independent. While some of us have solid budgeting principles ingrained in our psyche, it's surprising to see how many young students still don't know how to budget properly. In this article, we're going to examine seven ways that you can save on your college experience.
1. Determine a Realistic Budget for Yourself
Sounds obvious, but it's amazing how many people are unaware of what's coming in and going out of their accounts. It also pays to be honest with yourself as well so that you can see how viable your budget really is. Tally up all your incomings at the start of the semester – loans, contributions, savings etc. and then work out what your outgoings are. The wise student would break this down further and look at essentials, things they have to spend money on like rent and food and non-essentials, like that extra pair of shoes or parties and nights out.
2. Textbooks
It's no secret that the cost of textbooks is phenomenal. The temptation is (particularly when you start your freshman year) to go out and buy everything on the list straight away. Try to connect with senior students doing the same course. Ask them which books you'll need to prioritize. Most textbooks are not updated significantly every single year (if at all) so you could save a small fortune buying texts second hand. If you're enrolled in an online school like Arizona State University, the good news is that since much of the material is web based, you won't have to worry as much about textbooks.
3. Panic Buying
Do not be tempted to go out and buy every single thing you think you might need. Again, draw up a list of essential and nonessential items that you will need. A couple of plates and glasses, yes. A full set of kitchen ware is unlikely to be used or will just add up to more washing up. You may realize from time to time that you're short a few items, but better to buy them at a later date than clutter up your space with unwanted bits and pieces.
4. Discounts
Many businesses and services offer discounts for students. Making sure you have your student ID at hand is essential. And you don't have to have be an online bachelor of science in marketing to ask for discounts. Don't be afraid to ask when paying for goods or services. The worst thing they can say is no.
5. Meal Planners
College is a great time to refine your cooking skills; check out online recipe sites and look for budget recipes that are both nutritious and delicious. Then plan out your meals for a week or two. This makes it easier for you to know what you need to buy when grocery shopping and reduces the temptation of superfluous purchases.
6. Social Activity Planning
You do have to have fun. To say that you'll never go out in order to keep to budget is unrealistic, so make sure that you factor in nights out, socials and unexpected parties. That said, just be sure that you are realistic with regards to your spending and don't be tempted to splash out on meals and drinks for people unless you have a really good reason to do so.
7. Credit Cards
Credit cards are one of the most dangerous items you can possess. Misused you can end up accruing thousands of dollars' worth of debt; but if you're smart a credit card will help you build up a good credit score. The advice here would be to only spend on your card what you can afford. Do not splash out on expensive items just because you have access to the credit. It also pays (literally) to shop around for a good deal on your card. Many companies offer cash back on your spending which means, if you're clever, cards can also make you money. Never forget the golden rule. ALWAYS pay off the total sum of your credit card bill, in order to avoid interest charges.
There you have it. Seven tips to success with your finances. These are all within the realms of possibility, regardless of your circumstances. So, whether you're studying an online marketing degree or heading to Europe to study abroad, make sure that you budget wisely.