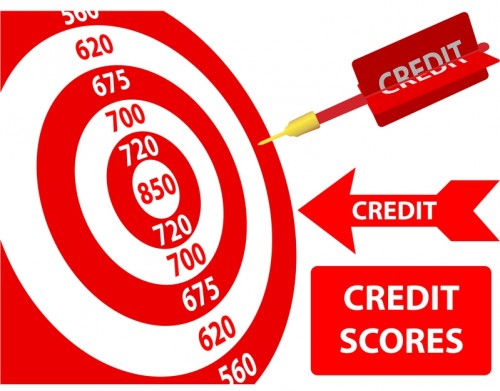 Living with poor credit is not impossible in America, nowadays; but it is difficult. Your less than perfect credit can make many things difficult or pricier for you. For example, your insurance company may charge higher interest rates if you have a bad credit score. So it is important that you repair your credit score. Landlords may not allow you as their tenants. Whether you're looking for a rent house in Mysore or Miami, the scenario doesn't change.
However, in the process of credit repairing people often make some common mistakes that they shouldn't have made. Here are 7 mistakes that you should avoid by all means.
1. Not repairing credit – This is the biggest mistake that we put off the process of credit repairing for indefinite period of time. Though the negative information about your finance will fall off your report after seven years, still it's a long period of time to live with a poor credit.
2. Disputing everything – Credit companies often use this tactic. If you dispute everything, credit bureaus may not believe this and may dismiss the disputes as frivolous. Don't take everything off your report. Some positive accounts on your report would help your rating and disputing them can cause your FICO score to drop.
3. Appointing a credit repair service – Such services don't have a good reputation for good result. Most of such credit repair companies are not legitimate. They often make big promise that can't be fulfilled legally. So save your money and do your credit repairing yourself.
4. Closing credit card accounts – Closing your credit card accounts is not good at all for your credit health, especially if the card has a balance and if it is an older one. You can't improve your score by closing a card. Therefore, think before you close your account.
5. Playing balance transfer game – By transferring your credit card balance to another account to avoid making payments, you're only delaying the inevitable. There is nothing good with it. Rather think about the balance transfer fees that will be added to your balance every time you transfer and the amount you owe will be growing only instead of shrinking.
6. Cutting up credit card use – Don't swear off your credit cards even if you've spent a long time struggling with bad credit. Without credit cards, it will be difficult for you to get a new loan as well as other types of credit. It would also help you rebuild your credit while you go through the process of credit repairing.
7. Not checking credit reports – Before you initiate the credit repairing process, you must check your credit report to figure out which items you should focus on in order to improve your credit. And this is not possible without a credit report and it will make you have hard time to figure out where to kick off the credit repair process.
Make sure you avoid such mistakes and improve your credit score faster.