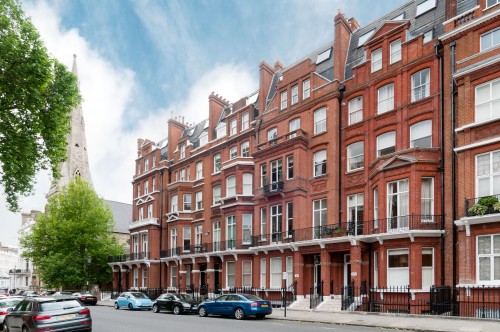 As a landlord, screening tenants for your rental property can mean the difference between finding an ideal renter who makes timely monthly payments and signing a problematic occupant who can be a threat to other residents.
Screening tenants is an important step to protecting your rental property because the wrong tenant can potentially cause property damage, or even cost you in the form of missed rent payments or eviction expenses.
Here are seven mistakes to avoid when screening tenants for your rental property.
Mistake #1: Forgetting to Run Criminal Reports
When it comes to tenant screening, landlords often request to check a potential renter's financial history, but many overlook running criminal reports.
Checking a potential tenant's criminal record can help you decide if you want to trust a tenant with your property, and, more importantly, if that tenant will be a safe neighbor to fellow residents.
You may decide to overlook things like a minor traffic violation or a conviction from years past, but with a tenant's full criminal report, you'll be able to detect a potential threat before the lease is signed.
Mistake #2: Neglecting to Screen Co-Applicants
In cases where there is more than one tenant applicant, landlords often make the mistake of screening only the main applicant.
Although this practice may seem sufficient, if the primary applicant starts missing payments or moves out unexpectedly, you may be stuck with a co-applicant who can't make rent or who has a criminal history you're unaware of.
To avoid getting stuck with an unreliable tenant, make sure you screen each applicant individually, even spouses.
Mistake #3: Failing to Observe Federal and State Housing Laws
In order to properly screen tenants, it's important for landlords to familiarize themselves with federal, state, and local laws, as regulations may vary by city.
For example, it may be tempting to screen tenants using a template application form you find online, but be sure to check that it complies with local and state laws.
It's also a good practice to make sure that the wording on your property advertisement and rental application follows fair housing laws.
Mistake #4: Not Following Up with Former Landlords
Many times an applicant's financial and criminal reports come up clean, but you're still not getting the full picture.
Requesting a past landlord as a reference is a good way to fill in the blanks on your potential renter's background.
By asking former landlords about their experience with your tenant applicant, you'll evade signing a tenant with a behavioral or billing problem.
Mistake #5: Skipping the Eviction Report
You may find it unnecessary to request a tenant's eviction record since this information is likely to appear on a potential renter's credit report.
However, credit reports will only show any financial-related matters a tenant may have had in the past, but it won't reveal other issues, such as a history of rowdiness or crime.
Getting an eviction report will help you cover all of your bases while in search of a trustworthy tenant.
Mistake #6: Not Asking for a Current Pay Stub
You may have run a standard credit report on your tenant applicant and everything checked out, but a credit history may be missing a renter's current financial situation.
In some cases, a renter may be looking to move because he or she has just lost a job, but this information won't come up on a credit report.
To ensure your potential renter has a steady current income, ask to see their most recent pay stub, or even their bank records, to make sure they have the means to keep up with regular rent payments.
Mistake #7: Not Completing a Tenant Screening At All
One of the biggest mistakes to avoid when screening tenants for your rental property is not screening tenants at all.
You may be eager to fill your empty property, but skipping tenant screening altogether could cost you thousands of dollars in unpaid rent, property damage, or eviction-related costs.
The best way to protect your rental property and keep the neighborhood safe is to complete a thorough and proper rental screening on all potential tenants and co-applicants.
Conducting a full tenant screening may seem time-consuming and tedious, but when you put the work in on the front end to fully check a renter's financial history, eviction record, rental background, and criminal reports you'll get peace of mind and save yourself the burden of signing a bad tenant.