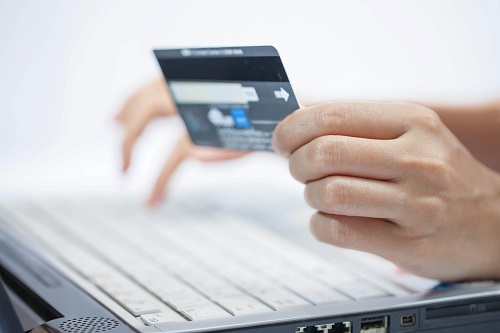 Whenever you shop, and whatever you're buying, you'll want to get the most rewards possible. Choosing your credit card carefully can help you do that. Here are seven of the best choices you can make for getting extra bonuses and rewards.
Qantas American Express Ultimate
You can probably tell from the name of this card alone that it packs some serious punch. Out of any card tied to the Qantas Frequent Flyer programme, this one gives the most rewards per spend – try your own credit card comparison. You get 1.25 points per dollar, as well as $450 in Travel Credit to spend with Qantas and two Qantas Club Lounge invitations per year. If you travel regularly, whether for business or for pleasure, this has to be a fantastic choice. You'll soon be flying for free.
American Express Platinum Everyday
If you're looking to get cashback on your purchases, then it doesn't get better than the Platinum Everyday card from AmEx. It gives you up to 5% in rewards on every purchase, although the downside is that it is not accepted everywhere. This applies to your first three months on your card, and then you get 0.5% on the first £5000 you spend per year, raising to 1% thereafter. This is the free model, but if you plan to spend a larger amount annually, the paid card will be more worthwhile.
Tandem
What about a card that is more widely accepted? The Tandem card is the best of the non-AmEx bunch with 0.5% cashback, and it's a Mastercard, which means it will be taken just about anywhere. There's no annual fee, except for interest on unpaid balances.
American Express Preferred Rewards Gold
This is another great card for travellers. While you don't get cashback on this one, you do get points, which can be just as valuable. If you spend £2000 in the first three months of having this card, you'll get a plethora of rewards: 20,000 reward points (equal to £100 of shopping vouchers or 20,000 frequent flyer points), and two free visits to airport lounges.
Sainsbury's Nectar Dual
For a card that will give you the most rewards on your weekly shop, the Nectar card is a must. You get points on all of your spending in store, every time you shop. You can also get a sign-up bonus which gives you extra points for the first two months, and you can avoid interest charges for the first couple of years.
NatWest Reward
This is a great reward card for general daily use. While there is a small yearly fee, you can get a 1% reward in all supermarkets and selected MyRewards retailers, as well as a 0.5% reward on almost anywhere else. You can also avoid the fee if you have a Reward current account.
ANZ Frequent Flyer Black
Again for the travellers, this is one card that gives you a huge bonus when you sign up. You get 120,00 bonus frequent flyer points, as well as one point per dollar spent with no caps on the amount of points you can earn. There is an annual fee to pay, but with bonus Status Credits added as well, it's almost worth it just for the instant rewards.
Which card will you go for? Whichever you choose, you're going to be in for a whole new world of rewards.