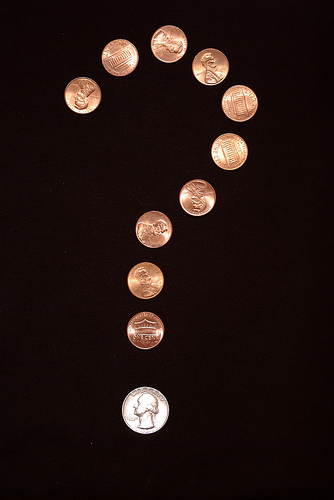 Your current or future financial advisor should assist you with your financial plan and strategy. The financial gurus have to provide you guidance, advising on how to make the most of your cash and investments. Their job is to help you choose an investment plan that would benefit you the most. As for your side, you need to make sure they always have the best interests in mind.
However, achieving success is not only up to your financial advisor, but it is also a team effort. That's why you have to ask advice questions from the beginning. Here are a few questions to ask your financial consultant.
1. How much should I pay you?
Charges can cost you half of your investment. Ask if there are any other fees that you have to pay. Financial professionals get paid based on whether they are fiduciary or non-fiduciary. It's important to realize who has your best interests at heart and who doesn't. Until something is passed, it's better to protect yourself by working with fiduciary experts.
Non-fiduciaries get a commission for recommending certain products to you. Because of this, they may not have your best interests in mind. Fiduciary advisors use a fee-only payment system and are more likely to put your interests first. Generally, consultants get 1% of your investment return. Therefore, always be suspicious when they recommend certain products for you.
2. How many customers do you have?
Educational advisors should be able to answer questions like "Is it a good choice to pay someone to write my essay?". Similarly, financial advisors have to be always available to answer any questions that you may have like "How many clients do you assist now?".
A financial advisor with many clients may not have a lot of personal time for you which means that he or she may not be able to answer immediate questions sometimes. However, knowing how your advisor works with clients will help you to determine if they can be trusted.
3. What strategy will you use to increase returns?
Your advisor should have an effective plan on how to make more profits from your finance. The strategy used can be the defining line between success and failure. Some advisors may say just about anything to make sure they are hired.
Because this question may seem too personal, many people avoid asking it. Knowing the answer to this question will give you an idea of how your consultant manages your finance.
4. How do I reduce my taxes?
Your financial advisor should be able to help you to monitor taxes. It would also be helpful if they use a strategy that would minimize taxes. Their job should be to examine your tax returns regularly.
Therefore, a vigilant and competent financial expert should be able to tell you how to reduce taxes. Also, ask how frequent they check your tax returns. If the answer is rarely, it suffices as a warning sign.
5. What are your main goals?
From the moment you start working with your advisor, you have to be clear and confident that both of you are on the same page. Clearly mention your expectations so that there will not be any confusion later on.
It is also important to have the same investment philosophy. The investment strategy will help you to understand the strategies that your financial expert plans on using. The most effective strategies are the ones that have been proven to work. Moreover, you should also ask about availability and how you can communicate with each other.
6. What additional services do you provide?
Some professionals offer holistic financial planning services while others only manage investment portfolios. You will probably need your expert also to manage your taxes. This is not possible if he/she only deals with investments.
That's why it is important to know the services that a prospective financial advisor offers. Moreover, you simply need to start saving enough for retirement. So, it's essential to discuss all aspects of their services.
7. Do you use independent custodians?
Custodians make sure that your assets are safeguarded from any fraudulent activities. Your advisor should provide you with the name of the custodian so that you can check if your investment is safe.
Asking this question will ensure that he or she is not the custodian since this makes it easier for your advisor to dupe you. Instead, the advisors should hire an independent custodian. Additionally, pay attention that the pressure on fees collected by custodians has not extended to financial advisors — but you should be wise to prepare for it.
Conclusion
If you are committed to increasing your financial literacy, do not be afraid to ask questions. Asking finance questions helps you to find a financial advisor who cares about your interests. Even though it might not be easy, you just have to overcome some anxiety so that you can avoid loses.