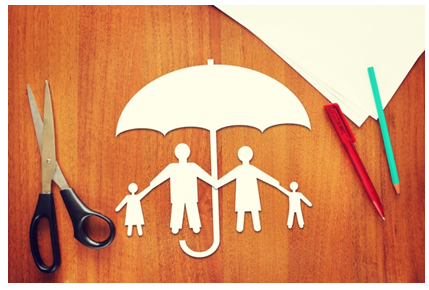 New parents have a lot on their minds, and rarely is life insurance one of them. The first thing you need to do when adding someone new to your family is to consider how you're going to best protect them. Absolutely anything can happen and no amount of preparation will matter if the worst should happen.
Life is insurance is such a fantastic investment because it protects your new family even if you are not there. Here are seven reasons why every new mom should have a comprehensive life insurance policy.
1.      Funeral Costs
The average funeral can cost between $15,000 and $20,000. If the worst should happen, you don't want to pass this cost onto your family in one of the most financially unjustified positions you'll ever find yourselves in. Life insurance will provide help with both the funeral and the burial. You can even take out dedicated burial insurance if you don't want this cost to be taken from your life insurance policy.
2.      Your Spouse
Remember whom you may be leaving behind. So much can change when you have a new baby and only one parent. They may have to quit their jobs, and that's ignoring the emotional trauma of losing someone so quickly. Life insurance is a lifeline for any spouse because they are the beneficiaries of the payout.
The payout for a younger person with the maximum amount of coverage can be quite significant. It can provide enough funds for a single parent to quit their jobs and function for years without any need to take out a loan.
3.      No Survivors
If you're involved in an accident that leaves you and your spouse deceased, your child will be left without parents. Life insurance will still be there for them, though. The money you leave behind will help them prepare for college and be taken care of. They will still have resources to begin their new lives.
4.      Debt
Debt is something that can either be granted to your family upon your death or simply passed on. You don't want to become a burden to your family after your death. Life insurance is a great way to know everything has been paid for should the worst happen. Just make sure your policy is large enough to cover any outstanding expenses. Your insurer will be able to help you out with that.
On a side note, remember that as well as not incurring any debt upon your death, it will prevent future debt. Many families going through grief discover they have to remortgage the house or take out a personal loan. You can stop this from happening with the help of a comprehensive life insurance policy.
5.      Covering the Mortgage
The mortgage tends to be the biggest expense for any family. One of the first considerations for new moms is ensuring this is taken care of. You don't want to have your family moving to a new home after an emotionally traumatic loss because they can no longer afford to meet the monthly repayments. If you can afford this level of coverage, your family could remain in the family home even if you happen to pass away.
6.      Helping to Cope with an Uncertain Future
The reality of losing a close loved one leaves us wondering what to do next. An uncertain future is both physically restraining and mentally damaging. Life insurance is one of those things that can be uncertain if you put the decision off.
Take out life insurance when you are younger and perfectly healthy to get more coverage for less. If you are diagnosed with a terminal illness, for example, many life insurance specialists won't have anything to do with you. In addition, those that do will offer only sky-high premiums.
7.      Peace of Mind
A new mom should only have time for her child. You don't want to have to worry about what might happen if something horrible happens. However, if you are vulnerable you can't help it. Give yourself peace of mind by taking out a life insurance policy. That way you'll know your child is in the best possible place if you're not there. Then you can get on with the job of being a mother!