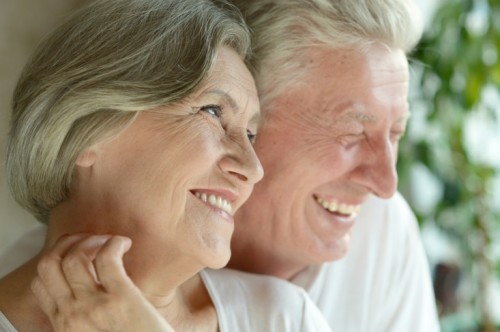 Retirement planning can seem daunting, but by breaking the process down into achievable steps you can get it done. Here are seven tips on preparing for retirement.
1.     Imagine Your Retirement
Imagine yourself living on your own schedule, with plenty of time for exercise, the pursuit of hobbies, volunteer work, and spending time with friends. Since you aren't working, you can live anywhere you want, whether that is a remote home on the prairie, a cabin in the woods, on the beach, or in the big city. You can take a part time job doing something that interests you. This is what your retirement could be like. It helps to have a clear picture of what you want your retirement to look like when you set your retirement savings goals.Investment guides like Fisher Investments Plan Your Prosperity looks at common retirement traps, how to avoicd them, and factors to consider when planning your retirement.
2.     Start Where You Are
After you've got a picture in your mind, take a look at your financial picture. It is never too early, or too late, to start saving for retirement. However, if you start saving in your mid-20s you have more time to save than if you start in your mid-40s. More importantly, the earlier you start saving, the longer compound interest will be working in your favor. Financial experts suggest saving as much as you can for retirement at any age, aiming for saving 10% – 15% of your gross pay depending on your current income and desired income in retirement.
3.     Set Savings Goals
This is the step that takes the most work. Start by estimating how much income you will need in retirement. You can use your current budget as a starting point, and then subtract expenses related to work like a work wardrobe and perhaps even the cost of a second vehicle. Then add in new expenses like increased health care spending, more leisure activities, and don't forget to account for inflation. Once you have an estimated monthly or yearly budget, multiply by the number of years you expect to be retired, and that gives you your savings goal.
4.     Spend Less Now, Spend More Later
This part is a bit of a balancing act. The more money you can save now to put towards your retirement, the better your quality of life will be later. But of course, you want to enjoy your life now, too. Even an extra $30 per month put towards your retirement in your 20s can add up to big rewards by the time you reach retirement age. Rethink your purchases with retirement in mind. Do you need a new car? Or can you buy a good used one and put the difference in your monthly payments towards retirement?
5.     Participate in Your Employer's Retirement Savings Plan
Many employers have company-sponsored retirement plans like pension plans and 401ks. Some companies even offer contribution matching, meaning that if you contribute four percent of your gross income to your 401k, your employer will contribute the same amount of money to your retirement account, up to a certain percentage of your salary.
6.     Contribute to an IRA
In addition to your employer's retirement plan, or if your employer does not have a retirement plan, you can also contribute to an IRA. This is a retirement account that offers tax benefits to the contributions. Contributions to a Traditional IRA are tax-free until you withdraw the money after retirement when presumably you will be in a lower tax bracket than you are in your prime earning years. Contributions made to a Roth IRA have already been taxed, and therefore will not be taxed when you withdraw the money in retirement.
7.     Don't Touch That Money
Whether you're contributing to a 401k or an IRA, don't let temptation convince you to withdraw the money before retirement. Steep penalties will be applied if you do so, with some exceptions. 401k rules do allow employees to borrow from their retirement accounts to make a down payment on a house, provided they repay the money before they leave the company.
By having a savings goal in mind, and making use of the retirement savings vehicles available to you, you can save enough money to enjoy your retirement years. When you're enjoying an afternoon piano lesson or a book by the pool in your 70s, you'll be thanking your younger self.