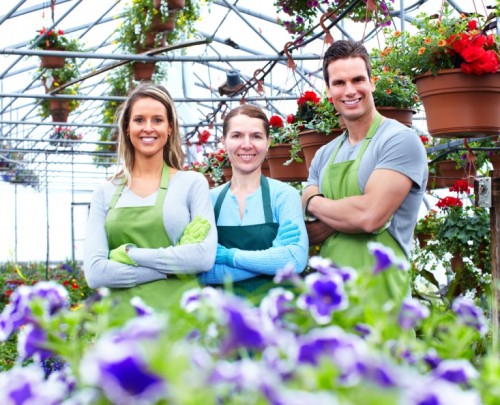 The business world is always changing, but some things will always be the same. For 2018, here are 7 top tips to make your startup a success—drawing from age-old advice and the latest trends …
1) Do Something You Really Love
Many people like the idea of running a business and the prestige that comes with success, but have no experience doing the associated work and get a real shock when they're pulling all-nighters and never finding time to socialize.
You'll never be a success if you aren't passionate about the industry, your business idea, and the day-to-day work that goes into it.
That's why you should only ever do something you love. Then it might not even feel like work to begin with.
2) Use Well Established Tech that Is Already Working
When it comes to getting your tech and IT solutions, it's always wise to go with an established product that is already working for others with similar requirements.
This way you can be sure there are trained staff or staff that can be trained to work with it and that you aren't the guinea pig that wastes time and money ironing out the bugs, so your future competition can get it right from day one.
3) Be Interactive on Social Media
By now all budding entrepreneurs know they need to leverage social media but having Twitter and Facebook accounts to post updates and actually being interactive with your followers are two different things.
In 2018, in order to build trust and stand out, you need to respond to your audience, run fun promotions, and show your human side by dialling back the marketing spiel and showing more of your pet cat.
4) Be a Problem Solver
If you can't explain what your startup does and why it's a valuable concept in a few sentences—if you have to convince people, then it's not a good idea and you've lost sight of the purpose of a business.
The most successful startups that get all the financing they need are those that can sum everything up in a few words.
Most businesses are based around solving a problem and improving people's lives, so get back to basics: What do people want and need? And, are they willing to pay for it? What can you do better than others?
5) Consider Crowd-Funding
It has never been easier to get funding for good ideas. The emphasis is on good because there's no replacement for genuine innovation, but now you can get that idea in front of more eyes than ever before.
Crowd-funding gives you the platform to reach traditional investors and ordinary everyday people who are interested in the end product and want to see it developed.
All you have to do is set up a page on one of the leading crowdfunding sites, make your pitch in the form of text and multimedia content, and watch the donations come in.
The best approach is to offer something in return for different levels of investment. This can be anything from a thank you or a small free gift, to guaranteed delivery of the product when it's ready (a kind of 'made to order' model).
You will have to crunch the number to decide which approach is best for your business.
Of course, that doesn't mean traditional loans should be ignored. Online loan matching services like WhoNeeds500 use the web to easily connect you with lenders.
6) Don't Follow the Trends without Your Own Research
All industries fall victim to this to some degree—they see one business have success and they emulate it, often poorly. Nobody likes a cheap imitation.
This can be seen in branding with everyone copying Uber and Deliveroo's simple logo and coloring, and sans-serif typeface.
While there may be good reasons for why others have succeeded, you need to understand what those are by doing the research and determining whether the market conditions are the same for you.
Sometimes doing the polar opposite of established trends is what creates success and new trends—no you're leading the pack.
7) Don't Go At It Alone
With the internet connecting talent from all over the world and new approaches to doing business, you should take advantage of all the opportunities available—there's no reason to develop your startup alone.
Co-working spaces, incubators, and accelerators have created an enthusiastic community that helps each other succeed by trading skills and expertise and facilitating seed money.
Sharing office space with like-minded people also cuts costs and these arrangements are increasingly flexible, allowing for short-term leases and scalability.
Most major cities now have vibrant startup hubs—gone are the days of having to travel to New York or Silicon Valley.
Have you launched a successful startup? Let us know your own top tips in the comments below!